Patricia R. Richarz services to be held in Temple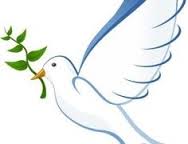 Funeral services for Patricia R. Richarz, 84 of Temple, will be held at 11 a.m. Friday, March 27, 2015 at St. Francis Episcopal Church in Temple with Rev. Brad St. Romain officiating. Burial will follow at Garland Memorial Park at 3 p.m.
Mrs. Richarz died Tuesday, March 24, 2015, at the Arbor House in Temple.
Mrs. Richarz was born in Temple, the daughter of D. C. Edwards and Marion Elizabeth Honea Edwards.
She married H. E. Richarz, Jr. December 24, 1950 in Houston. She was an educator and worked as a teacher for the Garland School District. She was Catholic.
She was preceded in death by her husband January 10, 2013.
Survivors include two sons Richard Richarz of Williams, AZ and Kurt Richarz of Boulder, CO; daughter Cindy Allen of Belton, five grandchildren and 13 great-grandchildren.
Memorials may be made to the Wounded Warriors or St. Francis Episcopal Church.