ACT staff, students enjoy Christmas party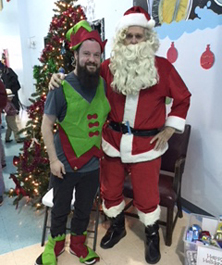 The staff, students and their families had a great time at the Achievement Center of Texas Christmas breakfast last month. For the 16th year, members of the Town North Optimist Club of Dallas were on hand to prepare pancakes, sausage and coffee for the attendees.
Class Act entertained the crowd with readers' theatre, tap dancing, flute playing and light comedy.
The students and their siblings were able to visit with Santa and let him know what they wanted for Christmas and they also received gifts.
Charles McReynolds, who has served as Santa at the ACT Christmas party for several years, said that he always enjoys the event. Sean Stigler, who was Santa's elf for the first time this year, said that he hopes he is able to participate again.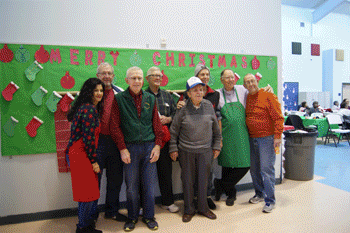 In addition to the Christmas event, the center hosts several other events for special needs individuals including a Special Arts Festival each spring and a talent show called the Summer Show. The organization also hosts an annual fundraising gala. This year's gala will be June 9.
About ACT: The Achievement Center of Texas is a licensed nonprofit day care and day habilitation center for children and adults with special needs. We make every effort to offer families services that support those children wherever possible. In providing a wide range of services in the least restrictive environment, students at the Achievement Center can grow and develop physically, intellectually, emotionally and socially. At our center, they work toward greater independence and a more satisfying way of life.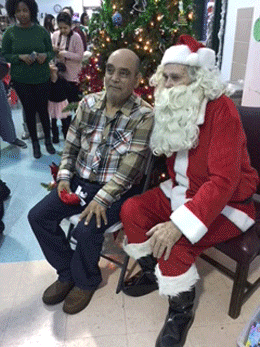 The classes at Achievement Center of Texas are designed with special needs in mind. Students are assigned to classes based on age level, ability level and behavioral goals. We have group activities, but we also have a number of individual activities for each student to match their ability level.
These individual activities are designed to shine a light on what our students can accomplish – not what they can't. We find that focusing on personal goals over broad, clinical academics make for much happier students.
The day care center, known as the "Peanut Gallery," is a licensed facility that specializes in serving children with special needs.