ACT Walk/Run brings in $20K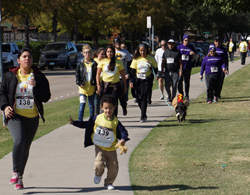 On Oct. 28, Achievement Center of Texas, a nonprofit center for children and adults with special needs, held the seventh ACTion Walk/Run 5K at Garland's Holford Park. ACT put on the event to raise funds for two new, lifting changing tables for the center. The goal was the raise $7,000, but thanks to generous attendees and ACT supporters, the total reached nearly $20,000.
Four teams helped raise funds: TeamJeff, Team Linda, Matthew's Raiders and Team GE. TeamJeff was headed b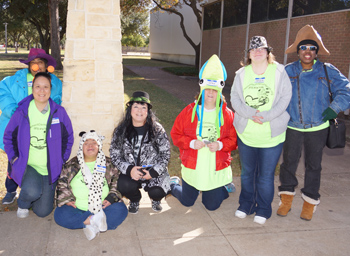 y Joe Kobylka, ACT board member and student parent. His son, Jeff, has been attending ACT for 15 years, and Joe has been running the 5K since its commencement. TeamJeff raised nearly $17,000 for the center. Team Linda was created by Harold "Raz" Rasmussen, the board treasurer, in honor of his late wife, Linda Rasmussen. The ACT Board President, David Parrish, assembled Matthew's Raiders in remembrance of his son, Matthew, who attended the center but died in 2010. Mark Dubecky and Sherrie Clark with GE reached out to ACT to see how they could help. Not only did they draft members for Team GE, but they also brought a number of volunteers to the event.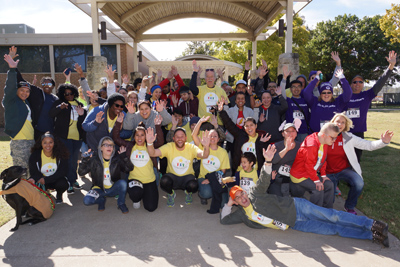 "Thank you, Achievement Center of Texas … for all the great work you do for our community!" said Mark Dubecky of GE.
In addition to the race itself, the ACTion Walk/Run 5K is an event filled with fun activities, good food and great company. For those who wanted to shield themselves from the chilly October weather, indoor activities included karaoke, pumpkin painting and dancing. Mark Edwards, ACT board member, supplied and grilled hotdogs for everyone. Outside, alongside the walk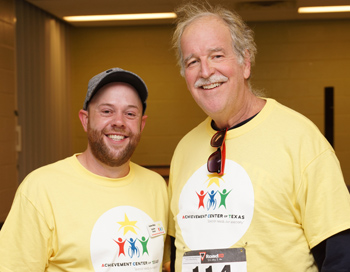 , were outdoor games, such as corn hole and ladder ball. Phillip Sternitzke, past social media intern for the ACT marketing team, won the 5K race.
At next year's race, ACT hopes to have more attendees and participants. It will be held in the early fall at Holford Park as usual.
About Achievement Center of Texas: Achievement Center of Texas is a nonprofit organization in Garland, Tex. that serves children and adults with special needs by teaching life skills, exploring the arts and going on field trips.