Alpha Charter School now enrolling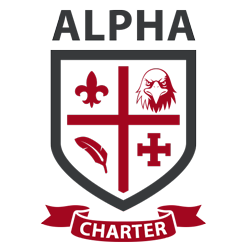 Alpha Charter School at 701 State Street in Garland is now enrolling students for the 2015-16 school year.
Lots of new activities are available at Alpha. Check it out by calling 972-272-2171 to schedule an appointing or visiting www.alphacharter.org.
A few of the schools' new and existing offerings include:
Small class sizes
Tablets for every grade 8-12 student
Laptops and fully equipped computer labs
STEMS projects for enrichment for K-8
Athletics for grades 4-12 including elementary (4-6), middle school 7-8  and varsity 9-12 girls volleyball, boys' basketball, varsity boys' and girls' track and varsity boys' and girls' cross-country
UIL Varsity academic sports
Alpha Charter's vision and mission: Providing a tuition-free private school education to families regardless of their socio-economic background.
Alpha Charter motivates empowers students with the tools and skills necessary to become strong, productive members in society. Through rigorous academics, character building and parent involvement Alpha Charter School will "soar above expectations."