Alpha Charter School receives grant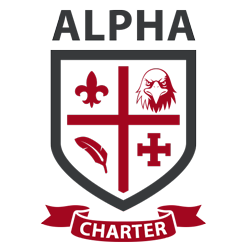 The Alpha Charter School recently announced that they have received the 2015-2016 Professional Development Partnerships for Advanced Math and Science Courses Grant, a competitive grant awarded by the Texas Education Agency.
Alpha Charter was 1 of 22 grant awardees in the state.  The Charter was able to obtain a total of $135,000 with the assistance of Linda Alaniz, president of Educational Research Institute, and her staff.  The AMS grant seeks to implement programs that give high-need local education agencies and their campuses opportunities to increase teacher content knowledge in advanced math and science courses.
Funds will be utilized to collaborate with Richland College to provide professional development services, training, education and coaching for secondary school math and science teachers.  Alpha Charter School will also collaborate with Region 10 Education Service Center and Pitsco to provide STEM-related services, which will enable teachers to learn more effectively by engaging in the same activities their students will experience in their classrooms.  This AMS grant will not only give Alpha Charter students a better opportunity to participate in advanced math and science courses, but become more engaged with one another, building support networks that can help ensure their success in their math and science academics.