Alpha Charter volleyball team advances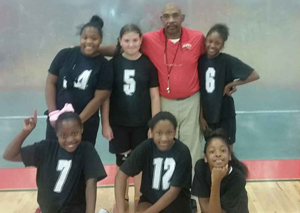 Alpha Charter School's Athletic Department recently announced that its 4th and 6th grade girls volleyball team competed at the Texas Charter School Academic Athletic League north Texas Regional Championships.
This is the result of the team tying for the North Texas Division 1 District Championship. The team competed in the Regional Semifinals vs. A.W. Brown on October 21st and lost 2 games to 1. The team was recognized by the Texas Charter School Academic and Athletic League for making the Region Final Four with the presentation of a trophy.
Additionally, the boys' and girls' Alpha Charter cross-country teams competed in the UIL Conference 2A Region 2,District 12 championships in Hillsboro. Devine Langley placed 18th with a time of 24:03, Henry Actwood  placed 22nd with a time of 27:42 and Te'micheon Stephney placed 26th with a time of 33:11 in boys' competition and Jasmine Gilbert competed in girls' competition.