April: Child Abuse Prevention Month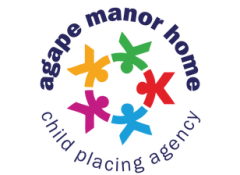 April is National Child Abuse Prevention Month, a great time to acknowledge the importance of families and communities to prevent child abuse and neglect. This is also a time to acknowledge the ways you can help.
Abuse comes in many forms including physical, sexual, emotional and neglect. Most of the children that are removed from abusive situations don't have anything except the clothes on their back. Even though these children have been abused, they love their families and they usually think it is their fault. Because of this, we need to make sure each child is placed in a loving, caring, and nurturing home environment that will teach them how much they are valued.
Once a child has been removed from the home environment, the state begins its search with all foster agencies to look for a foster family. It is up to the agency and the state to make sure the child is in a home that he will stay in until a final decision has been made on his permanency. It is extremely important for these children to have a foster family that will nurture them and love them back to normalcy if possible. The children have such drastic changes in their life, along with abuse, it is important for them to receive proper therapy.
Fostering can be a difficult job, however our agency is equipped to train and show support to our families 24 hours a day. Our number one goal is to ensure the safety and well-being of our children. One of the ways to ensure safety is to train our families as much as possible. We offer training several times a month; we also have training quarterly for our foster children. If you or anyone you know is interested in caring and nurturing for foster children, please call for more information and come to an open house or orientation.
I have never heard a foster parent say that fostering is an easy job. In fact, it is a very tough job. However, when you see a hurting child begin to flourish, have self-confidence and begin to grow because of the love they receive, it makes everything worthwhile.
Agape Manor Home Child Placing Agency is a nonprofit agency that verifies, monitors and supports basic and therapeutic foster and adoptive family homes. Agape Manor Home provides services that meet a child's basic needs such as shelter, nutrition, clothing, nurture, socialization and interpersonal skills, care for personal health and hygiene, supervision, education and service planning. Our services are designed to treat and/or support children with emotional disorders.
Agape provides a strong family atmosphere, which encourages the development of building healthy, life changing relationships and models Christian values in everyday life. Our mission is to create a safe and supportive environment for abused and neglected children by giving them love, attention and guidance for positive growth and successful life.
We offer our foster and adoptive parents in-home therapy for children, access to case managers 24 hours a day/seven days a week, free certification and annual training. Agape Manor Home offers quarterly gatherings for the foster families and monthly foster parent support groups.
Submitted by: Kristy Medina, Agape Manor Home Placing Agency