Avoid tragedy by being alert, vigilant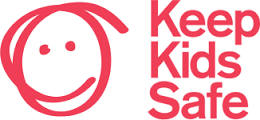 June is National Safety Month and a great time to ensure that you are following recommended safety precautions for your babies, toddlers and older children.
There are numerous potential dangers that must be eliminated in the home, as well as with babies' and small children's clothing and toys. In some cases, items that were meant to be helpful such as mobiles in the crib and pacifier clip cords can even be hazardous, so parents must be alert to all possibilities. In addition, stuffed animals and blankets look cute in the crib or on the toddler's bed, but parents should be aware of the suffocation dangers of babies or small children sleeping with these items.
It would be impossible to foresee all potential dangers, but the most common dangers are listed below.  For more in-depth information, consult a physician or baby safety expert.  Websites such as www.safekids.org and www.jpma.org are also helpful.
Suffocation prevention
According to safekids.org, most infant suffocations occur in the sleeping environment.
Do not leave stuffed animals, pillows or other soft items in crib while babies sleep.
Babies should not sleep on couches, regular beds, chairs or any other soft surface.
Do not place blankets above chest level on babies and always tuck blanket in.
Infants should sleep on their backs on a firm crib mattress covered with a fitted sheet.
Mattress should fit securely in crib so that the baby's head cannot be trapped between bed and mattress.  All plastic wrappings should be removed from mattress.
Crib should have the Juvenile Products Manufacturers Association label indicating that it meets required safety standards.
Crib slats should be no more than 2 3/8 inches apart and should have no cut outs in the footboard or headboard.
Plastic grocery bags, trash bags, dry cleaning bags and similar items can cause suffocation.  Teach children not to put them on their heads and do not store them within the reach of babies or children.
Strangulation prevention
Pacifier clips that attach to clothing should have short cords.
Do not hang items on or above cribs with cords longer than seven inches.
Remove hood and neck drawstrings from children's clothing and outerwear.
Do not allow babies or small children to sleep with bib on.
Never put any type of cord/necklace/ribbon on infants or small children.
Do not use toys with cords longer than seven inches.
Do not allow children to wear anything around their necks – necklaces, purses, scarves, or clothing with drawstrings – while on playgrounds.
Tie up window blind and drapery cords or cut ends and retrofit with safety tassels.
Toy Safety
Allow babies to play with age appropriate toys only.  Safety labels should indicate specific age range.
Inspect toys for possible choking hazards such as eyes that can be pulled off of stuffed animals or any small parts that can be removed.
Inspect new and old toys regularly for damage that may have rendered them unsafe.
Do not allow children less than 8 years of age to blow up balloons.
Riding toys should not be used near stairs, pools, or streets.
Ensure that older children store their toys separately as their toys might not be safe for young children.
Purchase a small parts tester for help in determining whether or not toys or other objects are a choking hazard to babies or young children.
Return product registration cards in order to be notified of recalls.  Also check www.cpsc.gov for recalls.