Obituary: Barbara Alexander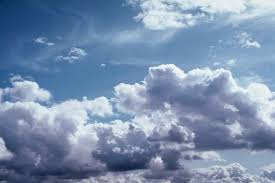 Barbara Ann Alexander, 81, of Garland went home to be with the Lord on Monday, Dec. 19, 2016.
Barbara leaves behind her three children; daughter Jill Alexander Davis of Garland, son Lance Alexander and wife Cerella of Rowlett and daughter Stephanie Alexander Milliman of Longmont, Colorado. Granddaughters, Suzanne Davis of Dallas, Deedee Davis of Dallas, Hillary Davis of Rockwall, Madisen Milliman of Longmont, Colorado, Haeley Long of Dallas and Cadence Duckworth of Rowlett. Grandsons, Wesley Davis of Fayetteville, Arkansas and Andrew Yacoub of Honolulu, Hawaii. One great-granddaughter Veda K. Harlow Hanes of Rockwall
Mrs. Alexander was preceded in death by her parents, Redith Birdwell, Curtis King, sister Doris King and husband, Doyle Alexander.
Born and raised in Beaumont, Barbara married Doyle Alexander and moved to Los Angeles, California where she worked as a ground stewardess for American Airlines and had the opportunity to meet famous celebrities and work with the public. They moved to the Dallas Metroplex in the early 1960s. Barbara worked for many years as an account manager in outside advertising sales and was a people person and absolutely loved getting to know people; she never met a stranger!  She had tremendous faith, loved the Lord and was a member of Lavon Drive Baptist Church for decades–a loving and devoted mother and grandmother whom will be greatly missed. Her life revolved around spending time with her family and her little dog, Rusty.