GISD board names interim superintendent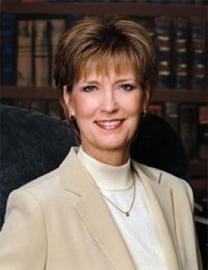 With great pleasure, the Garland ISD Board of Trustees unanimously selected Dr. Deborah Cron as Interim Superintendent of Schools during a special called meeting Dec. 27.
Cron brings to the position of interim superintendent a knowledge of the heartbeat of the Garland ISD community, a deep understanding of the district's Choice of School program and extensive experience addressing specific student learning needs. She has been a successful administrator for many years, serving as superintendent of Weatherford ISD for 10 years, leading to TASB School Board of the Year recognition. In addition, she has experience in this role, successfully serving Duncanville ISD for 13 months and moving the district from seven Improvement Required campuses to zero during her tenure.
Cron is returning to GISD, where she not only graduated but also taught and served in campus and central office administrative roles.
Cron will serve throughought the superintendent search during the spring of 2017. The board will begin this process in January.
As of the 2014-2015 school year, 71 campuses in the Garland ISD housed 27,239 early childhood, pre-kindergarten and elementary school students; 12,811 middle school students; and 17,386 high school students.
Information and photo provided by Garland ISD.