Bricks & Minifigs opens Sachse location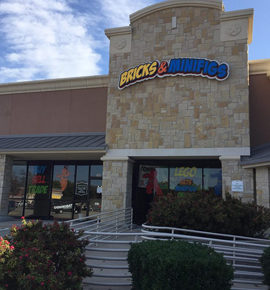 Bricks & Minifigs® celebrated its grand opening at 5250 State Highway 78, Suite 300 in Sachse, Saturday, Dec. 9.
Veteran Jason Klima and his wife are the owners of this and two additional franchise locations of the largest independent toy store specializing in new and used LEGO® sets, minifigures and bulk bricks.
As part of the grand opening celebration, customers received 10 percent of their entire purchase and any customer interested in holding their birthday party at the new Bricks & Minifigs location received 50 percent off the party package (a $200 value).
The average LEGO set has increased in value 12 percent each year. And, some say LEGO is a better investment than gold. It's time to "le-go" of the belief that new is always better and instead, invest in pre-owned.
This location marks the 39th opening nationwide for the company. The Dallas store offers a robust preowned and new, unused selection spread out over 2,900 square feet.
About Bricks & Minifigs: Bricks & Minifigs® is your one-stop LEGO® shop! We are the largest toy store of our kind, specializing in only new and used LEGO® items.
We buy and trade all things LEGO®, from tubs of bulk to storage unit sized collections. If it's LEGO®, we'll take it!
Enjoy our selection of individual minifigs, bulk bricks, components and accessories. With the largest assortment of new, used and retired sets we keep your collection growing!
Bricks & Minifigs is built on the principle of the 3 Rs: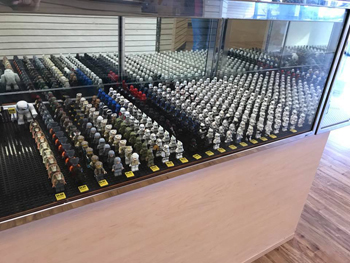 REBUILD with thousands of pieces to choose from ensuring you'll have those childhood sets rebuilt in no time.
REUSE is our way or saying that we buy, sell and trade anything Lego brand and pay top dollar for it.
REIMAGINE those sets you get from us by creating your own masterpiece straight from your imagination.