City Council candidate Q&A – District 8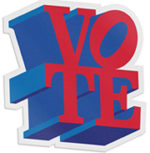 Click here for District 6 candidate responses.
Click here for District 3 candidate responses.
Below are responses to questions sent to City Council candidates for District 8, Jack Blackshear, Robert J. Smith and James S. Sullivan:
Jack Blackshear – District 8 candidate
How long have you lived in Garland?
I have lived in Garland for 43. I moved here in June of l973.
Why do you wish to serve on city council?
I have served my country for 27 years and now I would like to take the experience I learned in the US Army and serve my city.  Obliviously I love Garland or I would have moved before now.  My experience as a small business owner in Garland should serve me well on the City Council.
What do you feel the city's assets are and how can they best be used?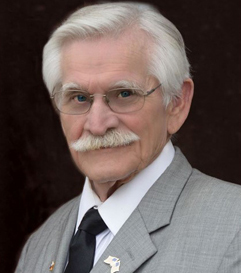 Garland has a Fire Department that is second to none with an ISO rating of l (the highest attainable).  We have a great Law Enforcement force that can brag about a low crime rate and code enforcement.  Our water department is also superior.
All of these attributes can be an encouragement to people to move to Garland.  We also have a great school district, which was one of the reasons I located my family here.
What do you feel the city's liabilities are and what can be done to improve them?
Liabilities:  We have some neighborhoods that need attention.  Our streets need work.  I would enlist the help from local clubs and business to help those neighbors that can't help themselves, either due to physical or monetary constraints.
What are the biggest needs/problems in District 8 and what can be done to solve them?
Biggest needs:  We must improve our streets and neighborhoods.  See above suggestions for helping to solve these issues.
What are District 8's most valuable assets and how can we capitalize on those?
Biggest assets:  District 8 is a very diversified area which provides great schools, wide range of housing and above all, a great place to raise a family.  Recreation is also a plus for Garland along with shopping and restaurants.
What would you do about the decline of some of the aging neighborhoods in District 8?
As stated earlier, I would enlist the help from neighbors, local clubs, businesses, churches and just about anyone that would be willing to help those who can't help themselves.
Robert John Smith – District 8 candidate
How long have you lived in Garland?
I've lived in Garland for 30 years.
Why do you wish to serve on city council?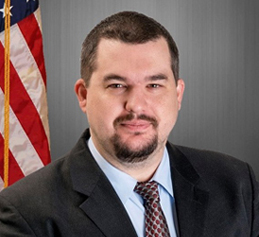 I was born and raised in Garland. I left for college, but when it came time to settle down and raise a family, I came back to put down roots in the community that I love. For decades, I've worked as a community volunteer and a policy analyst, where I learned the needs of the community and how policy affects it at every level. I feel it is time to take the next step.
My campaign slogan is "Smart Spending, Safe Streets".
"Smart Spending" is needed to lower our debt while improving our city. We should target spending on core city services like streets, public safety, and utilities. We have to think ahead to how we're going to revitalize the older half of the city and bring jobs to our community. We will not be able to do that as well under a mountain of debt. It is my primary goal as a city councilman to ensure that we continue the trend of reducing the city's debt.
"Safe Streets" has two meanings. The first is street repair, maintenance and traffic management. Transportation is the lifeblood of every successful city. Our roads must be safe, reliable, and modern. The second is public safety. Garland has top-rated public safety departments. Our Fire Department has an ISO rating of a "1" which is best in class. Our police officers are being recognized at the state and national levels for their actions. I will work to ensure that our police and fire departments continue to have the tools they need to be successful.
Smart spending, safe streets isn't just a campaign slogan. It's a way of life. I believe that I am the only candidate in this race with the experience, the ability, and the drive to help keep the city on the road to financial strength and regional competitiveness. That is why I am running for Garland City Council, District 8.
What do you feel the city's assets are and how can they best be used?
We're a big city that has a small-town feel. Between the large areas of single family homes, neighborhood parks, well-managed special events and an historic town square, Garland combines all the charms of a small town with the modern infrastructure of a major city. This is a selling point for commuters and small business owners.  As we continue to market our city within the region, we must promote ourselves as both a manufacturing hub and a place to raise a family.
What do you feel the city's liabilities are and what can be done to improve them?
Garland is almost completely built out. New construction dollars have helped fund our city for many years, but they will slowly go away as they did in 2008 during the recession. Garland has to find a way to fund our programs without them. This is why it is critical for us to retire debt now.
What are the biggest needs/problems in District 8 and what can be done to solve them?
It's difficult to take a walk or ride a bike in the city. Due to the droughts and floods over the past ten years, concrete is buckled and sidewalks are disjointed. I would like the city to take on a greater role in sidewalk leveling. The 50/50 program (where citizens and the city split the cost of sidewalk repair) is not affordable for many of Garland's families. A focus on leveling sidewalks via mud or foam-jacking instead of wholesale replacement would be a more affordable option for both the city and the citizens.
What are District 8's most valuable assets and how can we capitalize on those?
District 8 has many of the city's well-known small and large businesses, as well as a large amount of the city's single family housing. Whether it is a large business such as the Kraft factory, a non-profit like Baylor Hospital or even a small comic/gaming store like A Galaxy Called Dallas, District 8 is an economic force within the city. By improving our streets and better managing traffic, we can continue to make sure that people can easily reach these businesses that support our economy.
What would you do about the decline of some of the aging neighborhoods in District 8?
Encourage developers to renovate and replace existing properties by tying in city-backed repair/replacement of surrounding infrastructure.
Apply code enforcement consistently but fairly across the district to keep property values high. This means enforcing policies such as parking on only paved roads and noise ordinances.
Improve 'pocket parks' to offer more outdoor recreation in and around our neighborhoods.
James Scot Sullivan – District 8 candidate
How long have you lived in Garland?
I moved to the City of Garland in 1988. I attended Bussey and Webb Middle Schools. I'm a proud graduate and former Raider of North Garland High school, class of 1994. I entered the Air Force on October 15th 1996. 1421 Warwick Street remained my address and district 8 my district of residence during my service. I fulfilled my enlistment and attained an Honorable Discharge on October 15th 2000. When 9/11/2001 occurred I answered the call and re-enlisted to once again serve my country. During my second enlistment from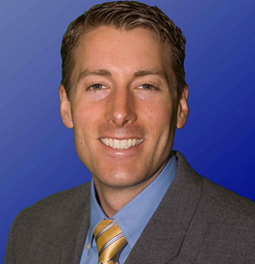 December 2001 thru October 15th 2006 1421 Warwick street Garland, Texas 75044 was again listed as my residence during my service. Garland, Texas, District 8 is my home and has been for over 6 years.
Why do you wish to serve on city council?
I'm running for office to work with the Mayor, my fellow City Council Members and my constituents to ensure Garland's financial integrity and success by doing the following:
Stop the trend of growing criminality.
Ensure affordability of living in Garland by acting against increases in property taxes.
Maintain quality of City services.
Improve safety and security.
Act as a proponent for development and redevelopment.
Stop the Liberal Socialist's plot to attack Garland's financial stability, threaten our Federal funding and undermine our credit rating thereby increasing taxation of law abiding citizens by turning our home into a Sanctuary City.
My fellow citizens should vote for me if they want a strong proponent for law and order and fiscal responsibility. A proven leader who has a verifiable history of putting himself in harm's way in service to his country. A protector of traditional conservative values who believes, America and Garland's prosperous economic future.
What do you feel the city's assets are and how can they best be used?
The City of Garland's assets include but are not limited to the following:
Extremely high bond credit ratings allowing the City of Garland to pay lower interest rates on debt accumulated to provide city services. Lower interest rates charged to the city translates to less taxation on its citizens. Resulting in an affordable environment in which to live.
The City of Garland owns the Garland Power & Light (GP&L), the fourth largest municipally owned electric utility in the state of Texas. Due to Garland's ownership of its own electric company, Garland has the ability to offer some of the most competitive contract electric rates in the nation. Garland's ability to offer competitive contract electric rates is a means of enticing businesses to Garland.
The City of Garland's assets can be best used to attract the aging 'Baby Boomer' population and the businesses that provide for their needs. Although they represent only 32 percent of the U.S. population, Americans over 50 control 77 percent of the total net worth and have nearly $46 trillion of wealth, according to the Bureau of Labor Statistics. Baby Boomers are the most rapidly growing age segment in the US. Today, one in three Americans is now 50 or older. By 2030 one out of every five people in the US will be 65-plus. Baby Boomers' buying power is considerable: in the next 5 years, they're projected to hold 70% of US disposable income. More than fifty million aging Baby Boomers are sparking demand for products and environments that accommodate their changing physical and sensory capabilities. Baby Boomers will have new needs driven by smaller households, increased emphasis on health and increased service demands. Tech and service companies are designing products specifically with seniors in mind. It is not 'social engineering' to acknowledge reality and act to benefit from it.
Safety and affordability is paramount to seniors. Steps that should be taken to increase safety include: increasing the size of the Garland Police Department to at least equal that of other cities Garland's size, revitalize Neighborhood Watch and Citizens on Patrol, as well as actively cooperating with I.C.E to identify, detain and deport illegal immigrants.
Safe, affordable and reliable transportation is a critical component of an age-friendly, accessible city. Affordability is a particular concern for older adults because transportation costs are the second largest cost after housing. The Dart is only an asset if every citizen feels completely safe and secure in its use. Policing of the Dart should be enforced.
What do you feel the city's liabilities are and what can be done to improve them?
Potholes, rough spots, uneven pavement – these are some of the problems plaguing many streets in Garland. During the recession and post-recession recovery, many street improvement projects were postponed due to lack of funds. Additionally, the recent drought conditions have accelerated some street deterioration. The Garland City Council approved increased street funding by 50% ($5 million) in FY 2014-15.
What are the biggest needs/problems in District 8 and what can be done to solve them?
The decline of safety and security and the increase crime within the City of Garland is a problem that must be addressed and corrected. The City of Garland has far exceeded the U.S average in reported rapes in year 2015, per 100,000 population. The property crime rate, robberies, burglaries, thefts and auto thefts in 2015 exceeded the U.S. average, per 100,000 population. Garland's full-time law enforcement employees in 2015 and throughout the last decade were less than the U.S. average per 100,000 population. An increase in the number of Garland's police officers and a reorientation from managing the problem of crime to eliminating it with the cooperation of citizen participation to identify and report law breakers is needed.
Garland faces "build-out" – meaning nearly all of the vacant land in the city has already been developed into neighborhoods, shopping centers, schools, parks, offices, factories and unfortunately used car lots. Future development will have to be on redeveloped or renovated properties. Existing shopping centers, industrial centers, and office developments need renewal in order to stay competitive within the regional marketplace and to continue to provide the types of goods and services that residents and businesses need. By 2050, the number of residents is projected to almost double.
What are District 8's most valuable assets and how can we capitalize on those?
The City of Garland has long been a center for logistics and distribution with access to many arteries of transportation. Garland has access to the following major highways: I-30 (TX) Interstate 30, I-635 (TX) Interstate 635, SH 78 (Garland Road), President George Bush Turnpike (toll) and Belt Line Loop (some parts are named as First Street and Broadway Blvd).
A Kansas City Southern train track runs parallel to State Highway 78 (Garland Road), coming out of Dallas and heading all the way through the other side of Garland towards Wylie. There is also a Dallas, Garland and Northeastern Railroad line serving industries around the city. Public transportation is provided via two DART Blue Line stations the Forest/Jupiter station and Downtown Garland station, as well as thru busing.
The City of Garland is affordable for home buyers.
The City of Garland has and continues to benefit from excellent city management.
What would you do about the decline of some of the aging neighborhoods in District 8?
I would act to market the City of Garland to property investors with the intent of attaining clusters of age-restricted one-story housing on small, low maintenance lots with access to safe public transportation. A desirable housing alternative for seniors that don't picture themselves in a big senior community.