City Council recap: February 16-17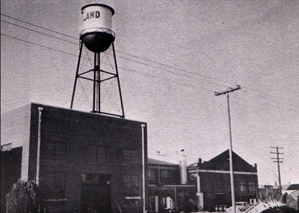 Fortress Company requests finance grant: The Fortress Company, with more than 45 years' experience in developing, manufacturing and marketing building products, requested a Chapter 380 Finance Grant of $100,000 over three years, as well as general support of the project.
The company, which grew by 38 percent last year, has outgrown its current leased space in Richardson and owners are looking for a location that will allow growth. The company would bring its 52 existing employees to Garland and new jobs will be created.
CIP presented to mayor, council: A preview of the 2015 Capital Improvement Program was presented to Mayor Douglas Athas and the City Council Members. The CIP is a five-year program and includes public works, utility infrastructure, municipal facilities and large/specialized equipment.
The goals of the CIP are to prioritize street reconstruction, fund economic development, replace radio system for public safety and utility departments and work toward completing the 2004 bond program.
The tax supported program is $79.6 million, internal services part is approximately $800,000 and utilities portion is $112.9 million. This represents a $19.5 million (11.2 percent) increase over last year's CIP.
Items are broken down as follows:
· New projects = $10.3 million
· Carry-over projects = 90.7 million
· Continuation programs (those approved last year but requesting new funding) = $92.3 million
The CIP is expected to increase water rates by $1.43. Wastewater residential rates would go up by 65 cents. No rate increase for garbage collection or electric utility rates is expected. A stormwater residential management residential rate of 50 cents is projected for 2015-16
Health Code Compliance Department update presented: Managing Director of Health and Code Compliance Richard Briley updated the mayor and council on the year's accomplishments of the Health Department.
Highlights for the Environmental & Consumer Health Division included:
· Each food establishment was inspected almost five times during the year.
· Day care centers were inspected 3.32 times.
· Safety violations per public pool were very low at 0.42.
· Mosquitoes were trapped all year instead of just summer.
· There was evidence that pollution prevention inspections are working.
Animal services accomplishments/news included:
· There were 23,000 calls for service, which equaled 75 dispatched calls per day.
· More than 2,000 animals relinquished to shelter, which is 200 less than last year.
· 61 percent of all animals left the shelter alive.
· More than 90 percent of adoptable animals were successfully placed.
Public health division highlights included:
· More than 12,000 vaccinations were administered.
· More than 1,500 travel vaccines were administered.
· Communicable disease investigations totaled 592.
· The city's vaccine rate is 80 percent. Goal is 90 percent.
Additionally a lodging establishment inspection program was added in the Housing Standards Division and the number of violations per commercial address is down in the Commercial Property Standards Division.
Animal services study update: Bids were accepted for a third party assessment of the Animal Services Department. Strategic Government Resources scored the highest in the evaluation, but it turns out that SGR is owned by a former Garland city manager and one of SGR's evaluators was a managing director in city of Garland before retiring 11 years ago. The former managing director is the person who hired current managing director Richard Briley.
In the interest of transparency, staff announced these former associations with the city and that SGR will work with Bryan Bradford instead of Richard Briley to avoid any possible conflict.