Convenience store clerk killed during robbery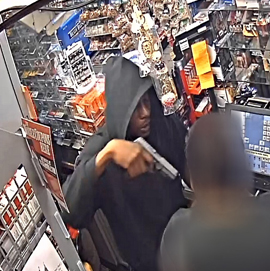 Shortly after midnight Jan. 20, Garland police officers were flagged down by a pedestrian on Broadway Boulevard near Oates Road who told them that someone had been shot at the convenience store in the 4700 block of Broadway. Officers observed a male sub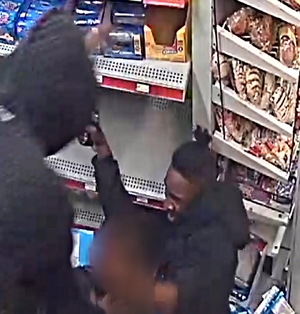 ject who had been shot and killed inside the store. The victim has been identified as 35-year-old Manish Panday.
Detectives viewed security video showing two black male subjects entering the store attempting to rob the clerk with handguns drawn. A struggle ensued between the clerk and the suspects and the clerk was shot and killed.
The suspects are described as black males, one is approximately 6' tall. The other is approximately 5'9" and both have thin builds and were wearing hoodies.
This is an ongoing investigation and information will be released as it comes available.
Anyone who has any information regarding the robbery, is encouraged to contact the Garland Police Departm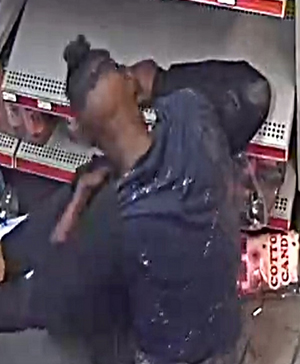 ent at 972-485-4840.
Tips may also be submitted anonymously to Garland Crime Stoppers at:
972-272-8477 (TIPS), or www.garlandcrimestoppers.org
A reward of up to $5,000 has been offered by Garland Crime Stoppers for information leading to an arrest or grand jury indictment.
About Crime Stoppers: This Garland Crime Stoppers Program began in 1982 from the efforts of our citizens and the Garland Police Department. The program now operates as an independent organization. The concept has developed into a combination of efforts by local media, businesses, civic and social clubs, law enforcement agencies and the public. Donations of airtime, newspaper space, and reward monies have established Crime Stoppers as an effective tool to fight crime in the area. ||
Mission: Crime Stoppers is comprised of diverse, active and dedicated community representatives. Crime Stoppers provides a method for local law enforcement to receive information on crimes. These efforts increase tips, which in turn increase arrests in our community. |
|