Armory demolition debate, council recall attempt continue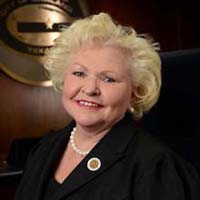 Anyone who keeps up with the goings on of Garland's city government is aware of the contention that has become commonplace between Garland's elected officials. It's not unusual to hear insults, raised voices and obvious contempt and disrespect between the mayor and some of the council members during meetings and work sessions. Disagreements have gone so far as to play a role in the resignation of the mayor and attempted recall of District 2 Council member Anita Goebel.
A vote to demolish the armory buildings at Central Park to make way for a dog park and skate park is thought by some folks to be the problem but this vote was simply the proverbial straw that broke the camel's back.
Viewing of past council meetings reveals an obvious divide between some council members and the mayor. Disagreability and dislike, along with ill-tempered exchanges between part of the council and the mayor, are common.
At the Nov. 21 meeting, Council Member B.J. Williams urged council and the mayor to observe House Rule No. 10 –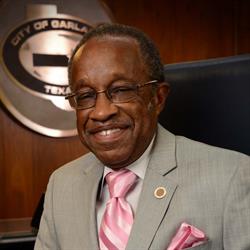 decide, vote and move on – but his urging to move on did not reach several citizens who came to the Dec. 5 meeting to express discontent over the demolition of the armory and Goebel's vote in favor of that demolition.
The comments were balanced, though, as folks also came out in support of Goebel and expressed admiration and gratitude for her dedication and service to District 2.
"I'm here not to threaten the council or throw out accusations that if you don't do what I say, we're going to vote you out; that's not why I'm here," former Council Member Annie Dickson said. "I'm here to bring a balance to what I've been hearing that is really very disturbing to my heart to my soul."
Dickson said that she understands that the job is difficult but she's disappointed that the only female on council is taking all the blame for the armory demolition when other council members also voted to tear it down. Dickson added that she feels there is more going on than discontent about the armory demolition.
"There's something going on, I don't know what, but I know that a lot of money is being spent on material that is being mailed to the citizens in District 2," she said.
Dickson praised Goebel's work and said it was said that this one issue at the end of her tenure is threatening to destroy her time on council.
Garland resident Karen Dickson told council that she is appalled at what is happening to Goebel as she believes that the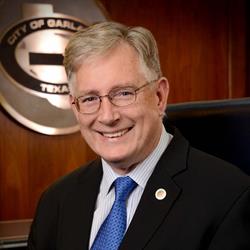 council member is very honest. She also feels that the people who were collecting signatures on the recall petition are "somebody's puppet."
Mary Puckett said that Goebel had come through every time she had asked for help.
"I'm sorry that our mayor feels like he had to resign because he can't get his way and I hate that it sends out a bad message because Ms. Goebel is not the only one that voted for what happened [armory demolition]. There were six others," she said.
She added that she and the people in her neighborhood love and respect Goebel.
"I pray that you all get together on what needs to be done and not bring one down when we don't get our way like children having a tantrum."
There were also residents who spoke against the demolition and in support of the recall of Goebel.
Sandra Louis told the council that they had robbed Garland citizens of a $700,000 asset and added that the decision to demolish was made without consulting citizens who lived near the armory. After offering a few more comments, she ended by saying, "Ms. Goebel must go."
Deborah Morris shared that false information about the armory was circulating and she countered it with information that she believes to be accurate. She said that a rash decision had been made by council to demolish the armory buildings.
"You work for us, we don't work for you," Morris said to council members.
She also told council that they had "made a very serious mistake."
Linda Tomlinson said she was grateful to live in the district of a council person who voted against demolition and said that she is praying for council to be wise about financial matters.
Council Member Williams also said in his comments at the Nov. 21 meeting that policy differences should not define us as a community.
"When public debate turns from policy to personal, it undermines and threatens the very foundation of our…government," he said.
Photos provided by city of Garland.