DIY dog park construction begins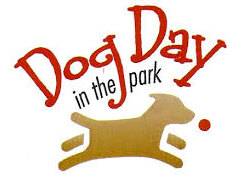 Sachse Park Pals, a 501 (c)(3) nonprofit organization dedicated to improving the local park system, will be sponsoring the ultimate Do-It-Yourself Community Project: "The First Off-Leash Dog Park: Scentral Bark."
This project is a culmination of a grass roots effort started in Sachse that grew to include members of the communities of Wylie, Garland, Murphy and Rowlett. The group has raised more than $20,000 in private donations via fundraisers as well as sponsorships.  In parallel we pursued a private-public partnership agreement for the placement of the park. Throughout the process in identifying a location the nonprofit worked with the city Sachse, city of Garland and the city of Rowlett.
After receiving the green light from the City Council in Rowlett Dec. 19, 2017, the group is very anxious to kick off the Barn Raising event to construct the new dog park. This event will bring together approximately 60 residents of Rowlett and the neighboring communities to put on work gloves and boots and construct "Scentral Bark" over the next two Saturdays. On Feb. 3 the group will be installing well over 100 fence posts and Feb. 10 they will be installing the fence mesh & gates, spreading new sod and planting the trees for the park. 
The communities have been very generous with donations ranging from a construction supply storage facility and heavy equipment, from PAC-VAN, Dallas, Trees from the Loveless Family in Sachse, a pet water fountain from the Fischer Family of Rowlett and lunch for all volunteers from Chick-Fil-A Rowlett, just to name a few.
Opening Day is planned for March 3 and the city of Rowlett is planning a grand event with a ribbon cutting ceremony as well as recognition of the major sponsors as well as all of the Barn Raising Community volunteers. Seeing so many communities come together and work to enhance the area is fantastic.