Don't miss Princess Party at SGHS Southern Charm Salon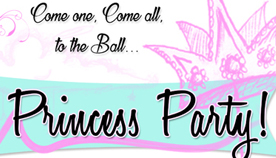 The South Garland High School cosmetology students will host its second Princess Party for kindergarten through 4th-grade princesses at their Southern Charm Salon. The event will take place at SGHS, 600 Colonel Drive in Garland, Feb. 23 from 4 p.m. – 7 p.m.
The cost is $25 which includes a mini-manicure, updo hairstyle, makeup application and snacks for the princesses.
Funds raised at the Princess Party will go toward helping cosmetology students attend hair shows. These shows are a great resource and provide an opportunity for students to learn from a variety of industry professional. Additionally, funds are used to help students attend Skills USA, a competition between students from around the world.
The Princess Party event is beneficial for both the high school and elementary school students. The cosmetology students quickly tire of working only on mannequins, and at this event they get actual hands-on experience with real subjects. It is also an opportunity for them to dress up in their fanciest dresses while they do hair
, makeup and nails.
The younger students also get to dress up in fancy outfits and they get to see what it's like to go to a salon and be pampered. They have a great time visiting with the older students and receiving special attention.
"It's like a big party," cosmetology instructor Cindy Najera said.
There are currently 65 students in the SGHS cosmetology program and it grows in popularity every year.
"Cosmetology has been at South Garland High School for more than 30 years," Najera said. "It's special because no other school in Garland has the program, only South Garland."
Appointments are required so be sure to email sghs-southerncharm@garlandisd.net or call 972-926-2700 x 60777 right away.
Be sure to bring cash as debit and credit cards are not accepted.
All princesses should all wear their "royal attire!"