Downtown stores to host First Saturday event

Several downtown Garland retail shops are joining forces to host an ongoing First Saturday event that begins Sept. 2.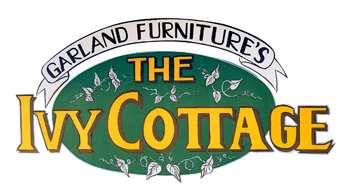 Bohemian Glow, Trims and Treasures, Wild Grace, Ivy Cottage and Finders Keepers by Monica are participating in the event and will offer a great First Saturday shopping experience. Additionally, Steel City Pops will be in front of Trims & Treasures from 1 p.m. – 3 p.m. as well.
Stop in at Trims and Treasures and Bohemian Glow for sweet treats throughout the day. They will also have a $5 gift card to be used on any product or salon service when you spend $25 or more! You must RSVP before the event to redeem your gift card VIA Facebook, email or text.
The Ivy Cottage gift and accessories shop at 500 Main St. will offer a free Tyler votive candle.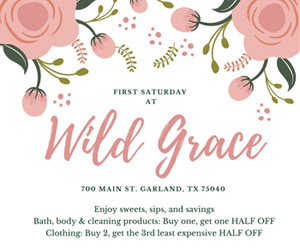 Finders Keepers will be offering light refreshments, a drawing for a chance to win a gift card, buy any two Greenleaf products and get one free and browse thr
ough lots of new items and sale items! We will also have
Wild Grace will offer a buy one, get one 50 percent off special on bath, body and cleaning products, a buy two, get the third item half off on all clothing offer, as well as light snacks.
The Ivy Cottage – 500 Main Street
Finders Keepers by Monica – 915 Main Street
Trims and Treasures on Main – 613 Main Street
Bohemian Glow – 613 Main Street
Wild Grace – 700 Main Street