Emma's Education Center opens in Garland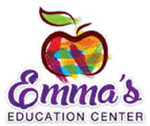 Emma's Education Center is a 501 (c) 3 corporation which provides continuing IEP education and Learning In a Functional Environment (LIFE) skills training to adults with intellectual and developmental disabilities including Autism. The students are aging out or graduating from the ISD special education programs. The program is also available to any adults with IDD who want to go back to school and cannot function in a college setting, or on an after-school basis for those young adults who are in their last year of public school.
The center is not a dayhab or work habilitation center. It is a transitioning center. Though they provide LIFE skills, fine tuning on LIFE skills is available only to those adults in the program who feel they eventually want to enter the work force. Those students are given responsibilities within the center to improve desired skills.
Located at 2121 Northwest Highway, Suite 119 in Garland, the core instruction program, taught by instructors certified in secondary special education in the state of Texas and assisted by special education paraprofessionals, runs from 9 a.m. – 3:00 p.m. The core includes basic IEP goal academics and outclasses in art, PE, computer applications, music and movement, and horticulture.
The before and after core instruction program contains arts and activities and the facility has its own learning library where students can read, study or work quietly and independently on their tablets. The program is full day, from 7:30 a.m. – 5:30 p.m. Monday through Friday, year round, and includes continental breakfast and a hot lunch.
EEC accepts HCS, CLASS and Texas Home Living contract reimbursement for tuition as well as private pay and, eventually, Medicaid. The center accepts students that do not have consistent, dangerously aggressive behaviors–all ages and all levels of learning, especially those who want to learn but may not be appropriate for an advanced learning or high functioning setting, but are more advanced than their lower functioning peers in dayhabs and adult day cares. Toileting issues are not a problem as staff is prepared to handle all students and their hygienic needs. Students are kept productive and are immersed in learning throughout the day.
The center will be providing health services and family outreach services as enrollment grows. Staff is Adult CPR/First Aid/Safety and Crisis Prevention Institute trained and management practices the Walt Disney Institute philosophy of quality management and customer service. Enrollment applications can be downloaded from the website or picked up at the center.
For more information, to schedule a tour or to enroll, contact the center by phone at 469-786-0315, by email at friends@emmacenter.com, or by fax at 469-786-0174. More information, as well as enrollment forms, can be obtained by visiting www.emmacenter.com.