Garland residents love a parade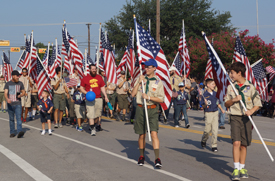 Garland is famous for its annual Labor Day Parade and attendees, young and old alike, had a great time at this year's event. The Garland Jaycees started the parade tradition 72 years ago and handed it off to the Garland Noon Exchange Club a few years back. Noon Exchange continued the Labor Day cerebration after the parade with a car show, Kids' BBQ Competition and other family festivities on the downtown Garland square.
Approximately 75 parade entrants made their way from the corner of Glenbrook Drive and Avenue D to the Granville Arts Center on Fifth Street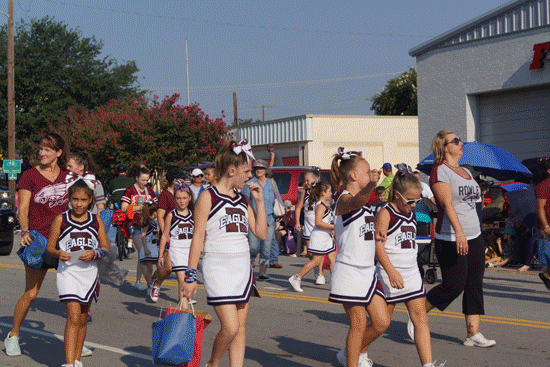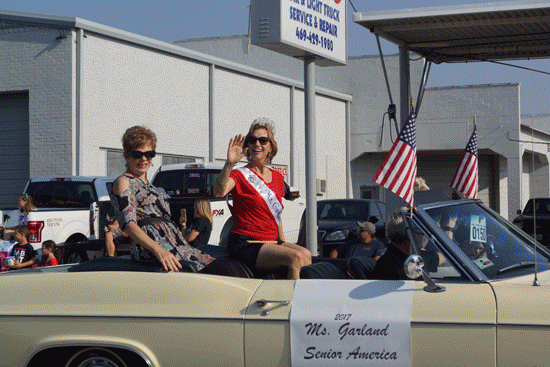 near Walnut Street. The participants included an impressive group of Boy Scouts carrying flags and Garland ISD's Air Force Junior ROTC.
There were high school bands, drill teams and cheerleaders, as well as middle school and peewee league football teams and cheer squads. Dance teams and exercise class members were also represented. Also included in the parade were politicians running for office, Garland's Mayor Douglas Athas and the City Council members. As always, the biggest hits with the young children were the motorcycle police officers, the fire engine and the Shriners' clowns.
For health and safety reasons, the parade route was trimmed down this year so that participants did not have to cross railroad tracks and to shorten the amount of time they marched in the 90+ degree heat.
The Kids' BBQ Competition was open to youth ages 10-18 and sponsored by Lowe's, Wal-Mart and Sprouts.
Numerous city of Garland departments provided invaluable assistance.
About Noon Exchange Club: The Noon Exchange Club of Garland is affiliated with the National Exchange Club.  There are clubs throughout the United States and Puerto Rico.  For 104 years Exchange Club members have been serving their communities.
Mission Statement: Exchange, inspiring communities to become better places to live.