First Choice ER teams up with North Texas Food Bank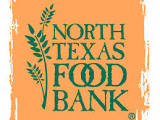 First Choice ER teams up with North Texas Food Bank
Posted May 27, 2015
First Choice Emergency Room, an Adeptus Health company, is teaming up with the North Texas Food Bank to host a summer food drive June 5-14 to fight summer hunger in the area.
Historically, the summer months are the slowest time for food donations and yet the hungriest season of the year, as school is no longer in session and children lose their access to daily breakfast and lunch.
To help stock the food bank for the summer, all 22 First Choice ER facilities across the Dallas-Fort Worth area will serve as drop sites for non-perishable and nutritious food items. For the greatest impact, First Choice ER will equally match the donations made.
"We are thankful for First Choice Emergency Room's support of our organization and community, especially as we head into summer," said Jan Pruitt, president and CEO, North Texas Food Bank. "The North Texas Food Bank is pushing to fully fund our summer feeding programs which help children get the nutrition they need."
The North Texas Food Bank is a nonprofit hunger relief organization that distributes donated, purchased and prepared foods through a network of partner agencies. The organization provides the community with access to nearly 175,000 nutritious meals every day.
"We are pleased to partner with the North Texas Food Bank and help feed hungry children and their families this summer, as we work to support the communities we serve, " said Thomas S. Hall, Chairman and CEO, Adeptus Health. "With 22 facilities across the Dallas-Fort Worth area, our goal is to collect enough donations to keep the food bank stocked through the summer months."
The items the North Texas Food Bank most needs include low-sodium soup, stew or chili; low-sodium canned vegetables; canned or dried beans; canned tuna or chicken; canned fruit in juice or dried fruit; peanut or almond butter; reduced sugar pudding cups; 100 percent whole fruit rolls; whole grain granola bars; lightly salted trail mix; and brown rice.
First Choice ER facilities will be marked as North Texas Food Bank drop sites. The facilities are open 24/7 making it convenient to drop off donations. The Garland location is at 7050 North Shiloh Road.
About Adeptus Health Inc.
Adeptus Health Inc. owns and operates First Choice Emergency Room in Texas and, in partnership with University of Colorado Health. Together with Dignity Health, the company also owns and operates Dignity Health Arizona General Hospital and a freestanding emergency room in the Phoenix area. First Choice Emergency Room (FCER.com) is the nation's largest and oldest network of independent freestanding emergency rooms. It is revolutionizing the delivery of emergency medical services for adult and pediatric emergencies by offering patients convenient, neighborhood access to emergency medical care. First Choice Emergency Room facilities are fully equipped emergency rooms with a complete radiology suite of diagnostic technology (CT scanner, Ultrasound, and Digital X-ray) and on-site laboratory. All are staffed with board-certified physicians and emergency trained registered nurses. According to patient feedback collected by Press Ganey Associates Inc., First Choice ER provides the highest quality emergency medical care and received the 2014 and 2013 Press Ganey Guardian of Excellence Award for exceeding the 95th percentile in patient satisfaction nationwide.