Former GISD administrator receives two-year sentence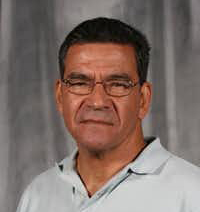 Victor Leos, former Garland Independent School District director of Human Resources, will begin a two-year prison sentence Jan. 8, 2018, after pleading guilty in April to abusing the H-1B visa program. Leos will also pay the district more than $300,000 in restitution.
The abuse of the visa program led to the hiring of bilingual teachers from Mexico, Central America, South America and the Philippines when those positions could have been filed by United States citizens.
The law states that the visa program can be used only if all methods of hiring local citizens have been exhausted.
The foreign teachers were hired from approximately 2007-2012 and in early 2014, details of the scandal began to become public.
It was alleged that Leos benefited financially by charging foreign applicants various fees they did not actually owe; that he received all-expense paid trips; and that he falsified legal forms.
It was also alleged that Leos' family members profited from his actions. Immigrant teachers were allegedly told that they had to use a law that employed his stepdaughter Amy Reudiger and that they must live in rental property owned by Leos' stepson Paul Reudiger.
Applicants were required to pay their own legal fees, but H1-B visa regulations state that attorney's fees should be paid by the hiring district. This allegedly resulted in more than a million dollars in reimbursements from Garland ISD to the immigrant teachers.
Leos' actions also prevented United States citizens from acquiring jobs that were instead awarded illegally to residents of other countries.
An apology to the teachers, students and GISD accompanied his guilty plea.
"Mr. Leos apologizes to Garland Independent School District and to all of the teachers and students of the district for his conduct," the statement said. "As a result of his criminal conduct, many good teachers that he recruited and knew well were denied citizenship and had their lives in the United States uprooted."
When he recently returned to court to learn his sentence, Leos said that he accepted responsibility for his wrongdoing and asked the judge for mercy in the sentence.