Four campuses among best in DFW, five among best in state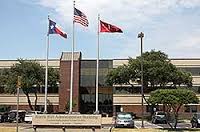 Four Garland ISD high school campuses were selected as some of North Texas' top campuses. Garland, North Garland, Rowlett and Sachse high schools placed within ranking-based website Niche's 100 Best Public High Schools in the Dallas-Fort Worth area.
Niche used public data, statistics and surveys to evaluate public high schools across the nation. A variety of factors were weighed to determine a campus' rating, with an "academics grade" accounting for 60 percent of the overall evaluation. Advanced Placement (AP), ACT, SAT and state assessment scores, as well as AP enrollment, graduation rates and student-teacher ratios affected the academics grade.
After assessing all eight factors, schools were given one of 12 overall grades ranging from A+ to D-.
Sachse was the highest-ranking GISD campus, securing 38th place and an A. The Mustangs even made the list of top 100 high schools in Texas. Rowlett, North Garland and Garland ranked No. 63, 73 and 76 in DFW, respectively, with all receiving an A-.
For more information on the 2018 Niche Rankings, visit the company's website.
Additionally, five Garland ISD campuses have been honored as some of the state's highest-performing schools. Austin, Hillside, Kimberlin and Walnut Glen Academies for Excellence, as well as Watson Technology Center for Math and Science, attained 2017 Met Standard ratings and earned all possible distinction designations—a feat just about 5.5 percent of Texas schools achieved.
"Amazing work takes place in classrooms across our state every school day, but especially on these campuses where every possible distinction has been earned," said Commissioner of Education and GISD alumnus Mike Morath.
The Texas Education Agency awards distinction designations to campuses based on achievement in performance indicators relative to a group of 40 schools of similar type, size and student demographics. The number of potential distinctions can vary depending on campus grade levels and type. A school can earn a max of seven, which range from academic achievements to postsecondary readiness factors.
GISD's quintet joins more than 400 campuses statewide to reach this superior status. Visit the TEA's website to see a full list of honorees.
Information provided by Garland ISD.