Garland arts advocate passes away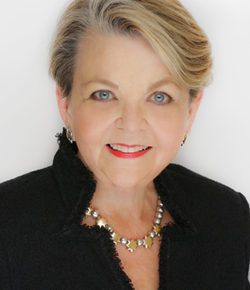 A memorial will be held for Linda Brownlee Monday, May 2, at Garland's First United Methodist Church at 801 West Avenue B at 2 p.m. and will be followed by a celebration of her life at the Granville Arts Center, 300 North Fifth Street in downtown Garland, at 3 p.m.
Brownlee, for whom the large auditorium at the arts center was named, died Tuesday, April 26, after several battles against cancer. She is survived by her husband Woody, daughters Shelley Brownlee and Malinda Howell, son Bo Brownlee and two grandchildren.
She married Woodrow O. "Woody" Brownlee after college graduation and the couple moved to Garland in 1961. Brownlee taught at Freeman and Cooper elementary schools before moving on to other projects including serving as a mortgage banker then working with her husband at Ebby Halliday Realtors.
In 1982, Brownlee was appointed to work with the newly hired Patty Granville, director of the Garland Center for the Performing Arts, to organize and expand the arts in Garland.
"Linda was at my door the first day I came to work on April 21 1982. The arts center was not even completed yet and my office was at city hall," Granville said. "She has been by my side for 34 years working on so many magnificent projects."
Granville added that Brownlee had a vision and passion for the arts and had served on the Visual Arts Committee that selected the sculptor for the "Vision of the Arts" sculpture that will soon stand in front of the Granville Arts Center.
Brownlee served on the Garland Cultural Arts Commission from its beginning until 2007 and chaired the commission for more than 15 years. She was also a co-founder and first president of the Performing Arts Center Guild. She was involved in starting the Arts in Action cable TV Show and newsletter and was one of the founders of the Garland Summer Musicals.
She was not only loved by her devoted family but also by countless friends.
"She will be missed by so many," Granville said. "Such wonderful memories…"
Memorials may be made to the "Vision of the Arts" sculpture at the Garland Cultural Arts Commission Inc., P.O. Box 469002, Garland, Texas, 75046; or the choir department at the First United Methodist Church, 801 W. Avenue B, Garland, Texas, 75040.