From Garland to Broadway's biggest role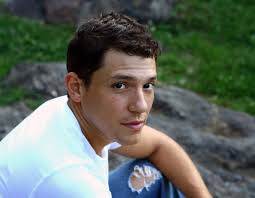 After time on Broadway in the cast of "Hamilton," one of Garland's own now has the lead role in the Chicago production. Miguel Cervantes has been cast in Garland Summer Musicals and Garland Civic Theatre productions and now has the title role in a blockbuster that received 16 Tony Award nominations and won 11.
"Hamilton," the hottest ticket of 2016, is Lin Manuel-Miranda's Pulitzer Prize-winning musical about the lesser-known founding father whose face is on the $10 bill.
After Lin Manuel-Miranda stepped down from the iconic title role, the search to fill his enormous shoes for led to casting Miguel Cervantes, a familiar name at the Granville Arts Center.
As a teen, Cervantes was an aspiring actor who played Prince Chulalongkorn in Garland
Summer Musicals' The King and I. He was also a staple of Garland Civic Theatre's Children On
Stage productions and appeared in "Charlotte's Web," "Li'l Abner" and "The Empero r's New Clothes" to name a few.
Patty Granville, Director of the Granville Arts Center since its opening in 1982, fondly recalls Miguel's commanding presence.
"Miguel was always an extremely talented young performer. I remember directing him in a production of Charlotte's Web for Children on Stage's Mainstage production. He was so good that we could not decide which role to cast him in since he could have played any of the parts," she said. "Then, when Garland Summer Musicals was having auditions for the The King and I in 1993, I remember that Miguel was in the side lobby rehearsing for a Children on Stage production, and I said 'Miguel you need to come into the main theatre now. We are auditioning for the role of Chulalongkorn and I think you would be perfect.' And he was!"
Granville went on to say that Miguel was always a delight to work with and that she is thrilled about his successful career.
DFW Theater veteran Steve Beene also worked alongside the young Cervantes and recounts their time in a Garland Summer Musicals production.
"My first show with Miguel was No, No Nanette in 1992. He was not even old enough to drive, so his mom brought him to rehearsals. Over the next few shows, Anne Bond and I would often take him home after rehearsals or performances. He had a dedication and talent that was very rare in someone that age. It was always an honor to perform with him, and now I am so proud to be able to sit in the audience to see his Broadway shows. I am looking forward to going
to Chicago to see his performance."
Cervantes assumed the lead role in the Chicago production of "Hamilton" in September.