Garland one of the most eco-friendly places around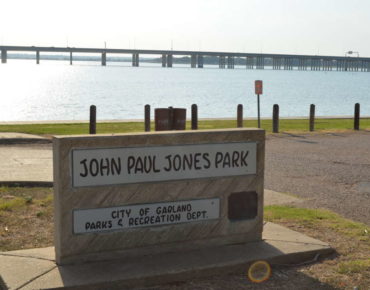 The Expedia Viewfinder Blog recently rated Garland as one of the greenest cities in the nation.
When Earth Day rolls around, we're reminded to turn off the lights, do a thorough job sorting our recyclables and maybe even plant a tree. While it's great to take that initiative each spring, it's important that as a global community, we're always doing our part to make the planet a cleaner place to live.
Studies have shown that larger cities often score higher on the green scale because by nature, they become more energy efficient to meet the needs of a growing population. But Mother Nature doesn't play favorites. Just because larger cities have different resources than small- to medium-sized cities doesn't mean they should get all the credit.
Each city is at an equally important stage of the universal green movement, and we wanted to celebrate them all, both big and small (broken up by population). Some are known for their legendary Earth Day festivals, while others have brag-worthy conservation programs. We looked at their green restaurants, LEED-building ratings, eco-friendly hotels, and more to determine some of the greenest cities in America.
Don't mess with this Texas city's green movement. Garland is making strides toward bettering the environment, from The Marketplace, where you can find local goods, to the nature trails at Duck Creek and John Paul Jones Park at Lake Ray Hubbard.
Bragging rights:
Loving Garland Green is a community organization dedicated to planting urban gardens and raising sustainable awareness, from composting and harvesting rainwater to donating crops to local food banks.
Garland's LiveWell GoGreen Expo is a much-anticipated event each year, where you'll find healthy earth booths that show you ways to better recycle and conserve.
Since 1989, the Garland and Preservation Society for Spring Creek Forest has worked hard toward protecting the woodland area, keeping out invasive species and maintaining the nature trails.