Garland Health Department warns against WNV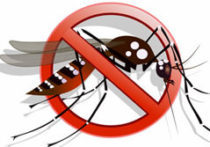 The Garland Health Department received a report of laboratory confirmed presence of West Nile Virus in mosquitoes collected in the 4400 block of Colgate Lane. This is the first confirmed presence of WNV in mosquitoes in Garland for 2017. GHD initiated adulticide spraying throughout the surrounding area (GA14) Friday, May 12, to minimize the risk of human infections.
The GHD has improved its mosquito surveillance program by using sentinel or "fixed" sites for mosquito traps instead of moving traps based on complaints. This change is a result of the Centers for Disease Control and Prevention study conducted after the 2012 West Nile Virus outbreak in North Texas. The CDC recommends that only stationary sites be used for accurate weekly data of mosquito activity.
The Garland Health Department asks all citizens to eliminate any standing water on their property, such as birdbaths (clean them twice per week), pet water dishes, clogged rain gutters, tire piles and buckets. Containers that can hold an inch or two of water can breed mosquitoes. Report standing water that you are not able to eliminate yourself to the GHD. Also report any dead blue jays or crows found in your neighborhood. These dead birds are signs of virus activity and indicate where mosquito control efforts need to be concentrated. To ask questions or report dead birds or standing water, call 972-205-3720.
To properly dispose of dead birds on your property, simply turn a plastic trash bag inside out, grab the bird with the inverted bag, and turn the bag right-side out. Tie the bag and place it in your green trash container for disposal. Please wash hands with soap and warm water after handling any dead animal (not for prevention of WNV, but to protect against bird mites or bacteria).
The GHD controls mosquitoes in three ways: Environmental Health Specialists (EHSs) require property owners who possess breeding sites (containers of water or standing water) to remove the breeding sources. EHSs also treat standing water (a control method called larviciding) with agents which kill immature mosquitoes (the larvae or "wigglers"). To reduce adult mosquito populations, the GHD sprays a low-toxicity pesticide from a truck-mounted, low volume sprayer (a control method called adulticiding).
The GHD has analyzed technical and toxicological data on essentially all known, currently available EPA-approved mosquito adulticides. The only pesticides the GHD uses for spraying are those which contain man-made derivatives of pyrethrins (e.g resmethrin or permethrin). These formulations, when mixed and sprayed according to label directions, are considered by the U.S. Environmental Protection Agency to be safe with respect to adults, children and pets.
GHD strongly urges Garland residents to avoid being bitten by mosquitoes:
Limit outdoor activity near dawn and dusk.
When outdoors during peak mosquito activity, consider wearing long pants and long sleeve, loose-fitting shirts.
Treat exposed skin with a repellent that contains the active ingredient DEET. Always use repellents and insecticides according to label directions, and avoid getting repellent into the eyes.
Ensure that window screens fit tightly and are in good condition.
Eliminate any containers in your yard that can hold water (e.g., tires, cans, flower pots holding free-standing water, clogged rain gutters).
Report to the Health Department any properties that contain neglected swimming pools or that contain stagnant water bodies.
Symptoms include fever, headache, muscle aches, confusion, nausea, stiff neck and rash.
Arboviral illnesses like West Nile and St. Louis encephalitis generally appear in people from June through November. Anyone who experiences symptoms consistent with WNV should see a physician as soon as possible. The incubation period for WNV (the period between being bitten by an infected mosquito and showing the first symptoms) varies from three days to 15 days. There is no specific treatment for West Nile virus infection. Hospital treatment is supportive.
More information is available at www.cdc.gov.