Garland: It may not be perfect but it's home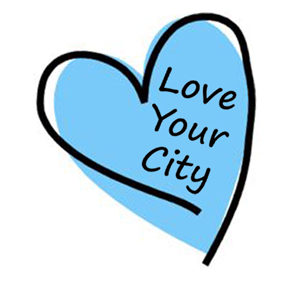 It seems that community pride might have gone the way of carrying cash in your wallet, but to enjoy successful cities and livable neighborhoods, we have to bring it back. The term community pride conjures up thoughts of  everything from getting to know your neighbors, picking up garbage as you walk by it, volunteering at a school, church or other nonprofit or bragging about your city, to communicating with your city council member or even running for office.
There is no one way to define the feeling that comes with loving where you live. But you know you love it when you want to stay and help make it better and when you will go to the mat with those who badmouth it without offering suggestions for solutions.
You know it is far from perfect, but you love it anyway. You grew up there; went to school; made lifetime friends; learned tough life lessons; laughed and cried; grieved and celebrated. It's YOUR community.
Garland's "room for improvement category" does have numerous entries. But let's start with the reasons people love it.
Garland is comfortable. If pretentious folks bother you, it's the place to be. Everyone fits in. If you appreciate diversity, Garland is for you. According to Garland ISD more than 100 languages are spoken in this city. Students have the opportunity to learn about other cultures and enjoy friendships with students from those cultures.
Garland ISD is the second largest district in Dallas County and is in the 70 largest in America. Approximately 57,000 students are enrolled at more than 70 campuses in Garland, Rowlett and Sachse. Of the more than 3,664 teachers, 30 percent have 11-20 years' experience and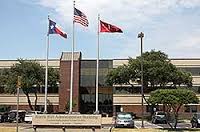 14 percent have more than 20 years' experience. Because of a 2014 bond package, most campuses have received repairs, improvements or additions. Next school year, GISD will open the Gilbreath-Reed Career and Technical Education Center which will offer all of the 16 clusters of career choices adopted by the U.S. and the state of Texas.
For those who appreciate the arts, Garland is home to the Garland Civic Theatre, the longest continuous running community theater in the area, the Garland Summer Musicals and Garland Symphony Orchestra. The venues for performances by these groups are located at the acclaimed Granville Arts Center. Another beautiful facility, the historic Plaza Theater, is host to performances by small theater, vocal and dance groups.
For those who like the outdoors, the city boasts an extensive parks and recreation system with more than 60 parks, three pools and a wave pool, six recreation centers, 14 trails, a golf course and a lake for fishing, boating and skiing. Additionally, a variety of activities is available for all ages through the Parks Department. A dog park is currently being planned.
There is a variety of shopping opportunities from small gift and antique shops in downtown Garland to numerous small and large chain stores at Firewheel Town Center. And while Garland is not currently home to the most upscale shopping venues, they are only a short drive away if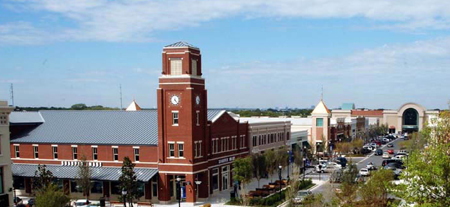 one prefers that type of retail.
The same is true with dining options. There is a variety of successful, independent restaurants all over town. Most, if not all, of the popular chains are also represented. More upscale restaurants are also a short drive away.
Admittedly, historic preservation has not been a priority in the past but it is gaining momentum with one residential neighborhood already on the National Register of Historic Places and the downtown area headed toward the same distinction. Additionally, downtown Garland is coming back to life with the addition of mixed use properties, apartments and new businesses.
Garland also has a phenomenal nonprofit network. The various agencies work together to provide the best help to the greatest number of individuals possible.
Garland's mayor and city council members may not always vote the way you wanted but before criticizing, ask yourself these questions: Did you call your council member before the vote? Did you speak your mind at a meeting or public hearing? Did you make an attempt to learn about your council member's platform at election time? Did you vote? Did you join a focus group? Did you ask to serve on a board or commission?
Elected officials are only as good as the communication between them and their constituents. They are unable to relay your opinions if you have not shared them.
And city staff is not psychic. There are problems that they have no way of knowing about unless citizens tell them. How can Code Compliance cite someone for parking on their lawn if they do not know about it? Staff has made great use of technology to enable residents to report problems using their computers, tablets and smartphones. It is as easy as it can possibly be. Do you take advantage of that opportunity?
City staff has also developed numerous strategies for declining neighborhoods and they are working on more. A few of these include classes and seminars, assistance in starting neighborhood associations and the Neighborhood Vitality Program for improvements like sidewalk and curb repair, sign toppers, entrance signs, gardens and more. Their help is there for the taking.
Are changes needed? Of course.
Much of Garland's infrastructure is old. Many of the roads are in terrible condition and have been for quite some ti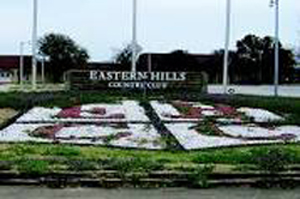 me. Driving north on Shiloh Road from IH-635 could cause serious damage to one's vehicle. There are also flooding problems in several areas.
Many parts of South Garland, once the most vibrant area in town, have declined to the point of being unrecognizable. Entering Garland from IH-635 South Garland Avenue. looks like one big, ugly used car lot. Once vibrant neighborhoods are declining into disrepair and losing value. The Ridgewood Shopping Center is not the destination that it was in years past with a movie theater and trendy clothing stores. Eastern Hills Country Club closed its doors and the clubhouse subsequently suffered a fire.
Also on the 'needs improvement' list, there are amenities that Garland doesn't offer including high-end shopping and dining options. There is no Whole Foods Market or Central Market. The obvious assumption is that Garland does not have the correct demographic to support some of these types of businesses. Maybe that is correct, maybe not.
Whatever the reasons, there is room for improvement. Garland isn't perfect, but no city is.
As evidence that a city can be a great place to live, even when in need of improvements, a few of the awards/recognitions received by Garland in 2016 and thus far in 2017 are listed below:
Platinum International Aquatic Safety Award
Rated No. 5 on list of Greenest Cities with populations from 100,001 – 350,000
City Center project in downtown Garland recognized for excellence by Greater Dallas Planning Council.
Rated No. 8 on list of 100 most populous cities in U.S. for raising a family by Move.org
Lifeline EMS Gold recognition from the American Heart Association earned by GFD
Class 1 ISO rating, which is highest Public Protection Classification, earned by GFD
Distinction as Playful City USA
Atrium at the Granville Arts Center received WeddingWire Couple's Choice Award multiple times