Garland to host delegation from China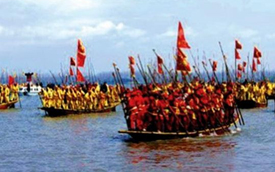 The city of Garland will welcome a delegation from Jiangyan City, China, at 10:30 a.m. Monday, July 24, at Massimo Motors Headquarters, 3101 W. Miller Road. The delegation will include Mr. Zhaoping Dai, executive vice mayor, Jiangyan District; Mr. Zhidong Teng, director, Jiangyan Science and Technology Industrial Park; Mr. Zhengan Li, director, Taizhou Nebula Power Co. Ltd., and CEO, Jiangsu Yujia Molds and Plastic Co. Ltd.; Mr. Guoging Pan, director, Taizhou Nebula Power Co. Ltd.; and Mr. Xianchen Meng, sales director, Taizhou Nebula Power Co. Ltd.
The purpose of the visit is to establish a Sister City Agreement between Jiangyan City and Garland, as well as explore the potential of manufacturing Taizhou Nebula's product in Garland. Massimo Motors is a customer of Taizhou Nebula Power Co., a large manufacturer of utility task vehicles (UTVs). Massimo assembles and distributes the UTVs throughout the U.S.
Jiangyan is a modern city north of Shanghai with a population of 800,000 and a land area of 921 square kilometers. Their industrial base includes high-tech manufacturing, medical devices, software development, semiconductor manufacturing and many other products.
The city of Garland looks forward to this opportunity to promote our diverse community and discuss future partnerships. The city thanks David and May Shan, owners of Massimo Motors, for their leadership in bringing the two cities together.
Information and photo provided by city of Garland.