Garland native wins at Electronic Expo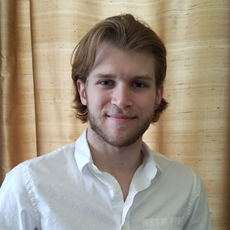 Savannah College of Art and Design alumnus Slater Ferrell (B.F.A, interactive design and game development) won the top honor at The Entertainment Software Association's Electronic Entertainment Expo. E3 is the leading electronic entertainment exposition in the world for students and professionals alike.
Ferrell was among the 10-person student team from a senior project class at SCAD that created the award-winning "Brobot Beatdown," a virtual reality multiplayer game where players pilot giant robots in attack-and-defend gameplay in a dynamic city environment.
More than 70,000 people participated in the weeklong events at E3. ESA's global video game event displayed more than 1,600 products from over 250 exhibitors.
SCAD: The University for Creative Careers
The Savannah College of Art and Design is a private, nonprofit, accredited institution conferring bachelor's and master's degrees at distinctive locations and online to prepare talented students for professional careers. SCAD offers degrees in 42 majors, as well as minors in more than 70 disciplines across its locations in Savannah and Atlanta, Georgia; Hong Kong; Lacoste, France; and online through SCAD eLearning.
With more than 32,000 alumni worldwide, SCAD demonstrates an exceptional education and unparalleled career preparation. The diverse student body, consisting of more than 12,000 students, comes from across all 50 U.S. states and more than 100 countries. Each student is nurtured and motivated by a faculty of nearly 700 professors with extraordinary academic credentials and valuable professional experience. These professors emphasize learning through individual attention in an inspiring university environment, and the innovative SCAD curriculum is enhanced by advanced, professional-level technology, equipment and learning resources.
In 2015, the prestigious Red Dot Design Rankings placed SCAD in the top four universities in the Americas and Europe. Career preparation is woven into every fiber of the university, resulting in a superior alumni employment rate. In a survey of Spring 2015 SCAD graduates, 98 percent of respondents reported being employed, pursuing further education or both within 10 months of graduation.