Garland ranked third best city for living American dream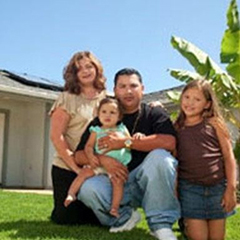 Garland was ranked among the Best Cities for Living the American Dream in a recent report by financial technology company SmartAsset.com. The study cited Garland's exemplary diversity, homeownership rate of 63.4 percent and median home value of $145,900 as attractive reasons to live here, whether to raise a family, start a business or enter retirement.
SmartAsset ranked Garland No. 3 in its list of Best Cities for Living the American Dream. The study considered five different measures of housing and opportunity in 250 of the largest American cities:
homeownership rate
median home value
racial and ethnic diversity
unemployment
intergenerational economic mobility
Garland is noted as one of the most diverse cities in the U.S., with no racial or ethnic group making up more than 33 percent of the population. Garland's index score of 0.209 also means its population is only slightly more diverse than that of Los Angeles or New York City.
More than half of the cities ranked in the top 20 in the nation are in Texas. In addition to Garland, Midland, Plano, Grand Prairie, McKinney, Frisco, Round Rock, Fort Worth, Abilene, Arlington, Amarillo ranked in the top 20.
Read the full findings of the report here.