Garland, Rowlett open Joint Disaster Management Resource Center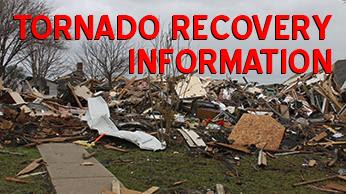 The cities of Garland and Rowlett, in partnership with Dallas County, have opened a Joint Disaster Management Resource Center, located at the  Granger Recreation Center, 1310 W. Avenue F,  in Garland.

The Center provides a convenient central location giving volunteers, residents impacted by the tornado, and local agencies, a place to connect.

The center will serve three functions:

Volunteer Reception Center (VRC):   Volunteers register and be referred to local agencies to assist with relief efforts.  At the VRC, volunteers will:
Complete a registration form and sign a general release of liability statement.
Be given a referral to an organization needing their services.  This referral includes a description of duties along with the contact information to the agency they have been referred to.
Receive a ID designating them as a registered volunteer.
Participate in a safety briefing.
Agree in writing to follow all safety instructions and directions from supervisors at their work sites.
Client Disaster Services Center – residents impacted by the tornado can gain access to a multitude of available resources including supplies and services.
Donations Management – Service organizations, with an established donations plan in place, will receive and distribute appropriate donations to disaster victims.
Go to the City's website at GarlandTx.gov or follow @garlandtxgov on Twitter for the latest updates.