GCT's production of 'The Widow' starts this week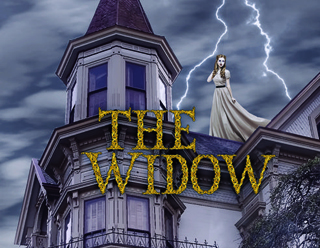 Join Garland Civic Theatre for our 50th Anniversary Season!  GCT was founded in 1968 and is the oldest community theatre in Dallas County. To celebrate, we are producing a spectacular season of theatre filled with mystery, laughter, music and love. Garland Civic Theatre is proud to present the special United States premiere of the classic gothic ghost story "The Widow" by Merlin Ward as we continue our thrilling 50th Anniversary Season. "The Widow" will be directed by Joshua Hensley.
Catherine, a beautiful young model, is offered a photographic assignment in a remote Victorian mansion in Wales. The house is owned by an American, whose son has arrived from New York to spend his last few weeks of life in his ancestors' family seat. During the photo shoot, Catherine gets to know the son and is captivated by him, despite the young man looking pale and weak. Her feelings for him grow, unaware that the modeling job is a sham and that the reason why she was lured to the gothic house dates back to the 1830s when a young woman was coerced into marriage and was, subsequently, thrown from the rooftop to her death.
Performances are Thursday, Jan. 18, through Sunday, Feb. 4, in the small theatre at the Granville Arts Center at 300 North Fifth Street in downtown Garland. Performances include a Thursday night preview performance, Jan. 18, at 7:30 p.m., Friday and Saturday evenings at 8 p.m. and Sunday matinees, Jan. 28 and Feb. 4 at 2:30 p.m.
Tickets are available now! Order online at www.garlandartsboxoffice.com or call the Granville Arts Center box office at 972-205-2790. Ticket prices range from $12 – $17. Discounts are available for KERA members and groups of 10 or more.
The Garland Civic Theatre 2017 – 2018 50th Anniversary Season is sponsored by the Garland Cultural Arts Commission. Please visit www.garlandcivictheatre.org or call 972-485-8884 for additional information.