GCT's 'The Widow' brings supernatural air to Granville Arts Center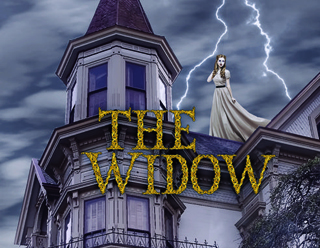 Garland Civic Theatre's production of "The Widow" is eerie, spooky and a definite must-see! Catherine, a beautiful, young model, accepts a photographic assignment in a gothic mansion in Wales and hears upon her arrival that the mansion is haunted. Not believing in ghosts, she quickly dismisses the news and gets settled in.
The mansion is owned by an American mother, Elizabeth Hinkley, whose dying son, Joshua, is in residence at his ancestors' mansion to spend the last few weeks of his life. His mother's frantic efforts to keep him alive have failed and she needs Catherine to become pregnant by her son to carry out her last-ditch effort to save him.
Not knowing the true story, Catherine develops feelings for the son. She has no idea that the reason she was lured to the mansion under the guise of a photoshoot involves an incident in the 1830s during which a young woman, Laura, was forced into marriage and subsequently thrown from the rooftop to her death. Laura's ghost roams the house and tries to warn Catherine of the danger.
Elizabeth, the desperate mother, exhibits definite signs of psychopathy but has nothing on Mrs. O'Brien, the deranged housekeeper.
Marilyn Twyman is wonderful in the role of Elizabeth. Kerra Sims is also great as the housekeeper. Each achieve a believable, disturbing level of craziness.
Catherine and Joshua are ably portrayed by Ashley Torres and Evan Figg. Callie Buck lends a spooky air as the ghost.
The show is directed by Joshua Hensley who includes some special effects including quick glimpses of the ghost before she appears to the audience. Hensley's background includes directing and designing shows at theatres across the area and he has directed several GCT shows.
Part of this show's success must be attributed to the set design by Kelsey Willis. The set is realistic and has the dark feeling that one would expect from a centuries-old haunted mansion.
Founded in 1968, Garland Civic Theatre is celebrating its 50th Anniversary Season!  It is the oldest community theatre in Dallas County. GCT is proud to present the special United States premiere of the classic gothic ghost story "The Widow" by Merlin Ward.
The production continues through Feb. 4 in the small theatre at the Granville Arts Center at 300 North Fifth Street in downtown Garland. Performances are Friday and Saturday evenings at 8 p.m. and Sunday matinees, Jan. 28 and Feb. 4 at 2:30 p.m. Order tickets online at www.garlandartsboxoffice.com or call the Granville Arts Center box office at 972-205-2790. Discounts are available for KERA members and groups of 10 or more.