GFD makes difference in community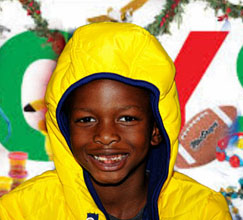 Photos by District 2 Council Member Anita Goebel
Members of the Garland Firefighters Association recently distributed 130 winter coats to children at Northlake Elementary School. The school's staff identified which students needed coats.
Garland Firefighters Association President David Riggs said that Northlake ES was chosen because of the number of disadvantaged students attending that school.
According to Riggs, this is the third year that the association has participated in the Coats for Kids program and their plan is to make it an annual event like their GFFA Christmas Shopping Spree for local children.
"Garland firefighters are proud to serve the citizens of Garland," he said. "We realize that people sometimes need help to make it and the Garland Firefighters Association will always attempt to help when we are able. Once again, we have made a positive impact in Garland."
Several off-duty firefighters, Lt. House and members of the Garland Fire Department Support Services Division, Prestige Ford employees, Noon Exchange Club members and Mr. Restore assisted in the effort. Some provided new coats, others helped at the giveaway event and others provided storage and ensured that the coats reached their destination on time. District 2 Council Member Anita Goebel was on-hand to document the event in photos.
Association member Brandon Day received a text from the Northlake ES counselor the day after the coat giveaway that reflected the m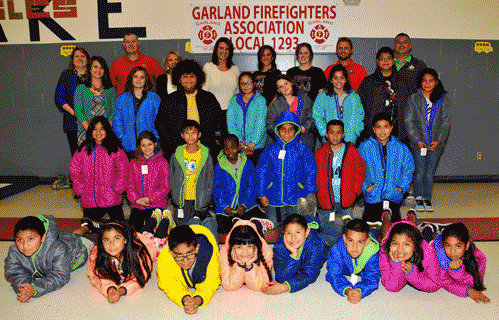 eaning of the event. The counselor's text said that one of the students went back to school after the giveaway event and told his teacher that he liked his new coat so much he wanted to sleep in it that night.
"This text message from the counselor is why we do the program," Riggs said.
About GFFA: The Garland Firefighters Association is active in the community and participates in regular fundraisers to fund its numerous charitable programs. The association is also involved in fire safety education activities for children and serves as a resource for Garland firefighters.