GHS snagging wins, records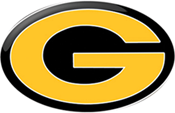 The 2017-18 school year is just one month in, but Garland High School is already in competition mode.
The Owls started preparing for a victorious year during the 2017 Texas Tech Summer Math/Science Camp competition. The GHS Number Sense Team dominated the challenge with members Norman Chung, Zachary Nguyen and Isaac Yu earning scores of 310, 297 and 187, respectively. These tough competitors helped the GHS Math/Science Team leave with a first-place win.
GHS Speech & Debate continued the excellence, impressing at two tournaments Sept. 1-2. Juniors Trevor Stewart and Benjamin Varnan set a campus record by placing first in Duo Acting at both events, qualifying for both state and nationals. Bethany Bass also placed, finishing in sixth in Original Oratory.
And, the Mighty Owl Band prolonged the streak at the All Region Jazz Band auditions. Showcasing their talent, seven members made a band and five advanced to state. GHS also produced more area musicians than ever before, setting another school record.
With eager and gifted competitors, this year is sure to be one for the books.
About Garland High School: GHS, the oldest of the high schools in the Garland ISD, celebrated its 100th anniversary during the 2001-2002 school year. As the oldest, it is also the richest in tradition with a sense of pride that is obvious the moment you enter the doors. Garland High School hosts a variety of programs, co-curricular clubs and extra-curricular activities to enhance the educational experience of its students. GHS is the Gifted & Talented magnet in GISD and, as such, offers the International Baccalaureate Program, the Advanced Placement Program and the Performing Arts Endorsement.