GHS student to attend renowned Interlochen Arts Camp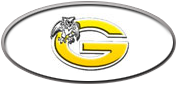 Although Garland High School student Juanito Riveros is just 15-years-old, he has already made a name for himself in the world of fine arts. Recently ranked the No. 2 harpist in the state, the sophomore was awarded a full scholarship to attend Interlochen Arts Camp—an invitation just 2,500 artists from more than 40 countries receive every year. Riveros will commence this esteemed six-week experience June 27 in Michigan.
"At Interlochen Arts Camp, student-artists learn from world-class instructors and produce hundreds of presentations each summer in dance, theatre, creative writing, visual arts, music and film," states a press release. "Approximately 10 percent of the nation's professional orchestra musicians have roots at Interlochen, and the alumni community has been awarded nearly 100 Grammy Awards."
Riveros will soon join that elite group of alumni, which includes singer-songwriters Norah Jones, Josh Groban and Rufus Wainwright, as well as jazz pianist Eldar and actor Anthony Rapp.
The talented teen will study in the Harp Program at Interlochen, which features solo, small group and large ensemble rehearsals and shows.
"In addition to hundreds of performances, presentations and readings by young artists, Interlochen brings leading artists and performers to the northern Michigan campus," the press release details. "In recent years, guest artists have included Joshua Bell, the Decemberists, the Avett Brothers, Harry Connick Jr., Branford Marsalis and many more."
While this summer program will serve as Riveros' first experience with the world's premier fine arts program, it will not be his last. The incoming junior was invited to complete his high school education at Interlochen Arts Academy—a development the Riveros family credits to Garland ISD.
"GISD has been wonderful in getting him to this point, and it all started with Ms. Pruitt at Kimberlin Academy for Excellence," said mother Mary Riveros. "We are very grateful for the teachers and programs that provide our students guidance and solid foundations as they pursue their dreams."