Girl Scouts create cookie box masterpieces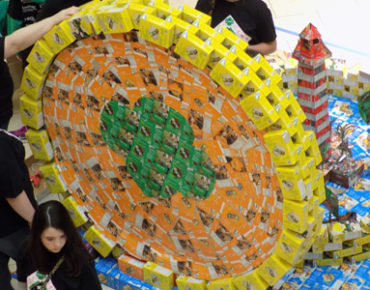 What many don't know is that empty Girl Scout Cookie boxes are being used for a hands-on STEM learning experience through the annual Cookie Box Creations event.
Cookie Box Creations gives girls the opportunity to think creatively and discover more about all things science, technology, engineering and math. Girl Scouts teamed up with local architects and engineers to create free-standing structures using Girl Scout Cookie boxes.
This year's exhibit features a theme of "Game Changing Inventions" and will be on display through March 4 at Galleria Dallas. The Girl Scouts built the masterpieces Sunday, Feb. 12. Designs will be judged by local community leaders and are evaluated in the following categories: creativity in design,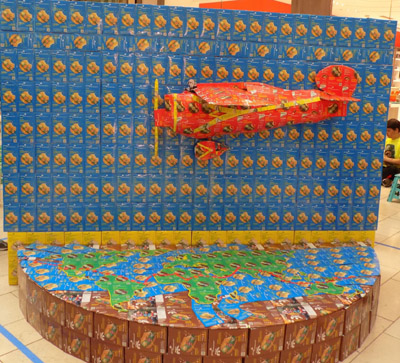 engineering difficulty, adherence to theme and best use of color and materials. Awards will be given for first, second and third place. The public may vote on the People's Choice Award now through March 4.
Seven Garland Girl Scouts participated in this activity:
Lorelei Ondrick
Samantha Ondrick
Payton Williams
Mikayla Baker-Sim
Haleigh Hemmingway
Madison Aaron
Danielle Turner
About Girl Scouts of Northeast Texas: Girl Scouts is the premier leadership organization and is the largest pipeline for female leadership. Girl Scouting builds girls of courage, confidence and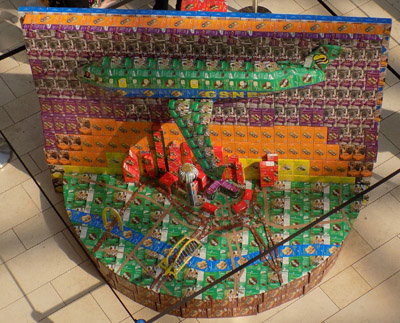 character, who make the world a better place. Girl Scouts of Northeast Texas serves more than 26,000 girls and 12,500 adults in 32 northeast Texas counties. For information on how to join, volunteer, donate or reconnect to the Girl Scouts of Northeast Texas, call (800) 442-2260 or visit www.gsnetx.org.
About Galleria Dallas: Galleria Dallas is an iconic shopping center with a unique collection of more than 200 retailers, restaurants and experiences including a flagship Belk, Nordstrom, Macy's, the world's only GAP, Banana Republic and Old Navy combo anchor, a market-exclusive American Girl, The Westin Galleria Dallas Hotel and the signature Galleria Ice Skating Center. Welcoming more than 19 million visitors annually, only Galleria Dallas delivers the consummate Dallas shopping experience. Visit http://www.galleriadallas.com for hours and to learn more about the shopping center. Galleria Dallas is managed by Simon Property Group, Inc. Galleria Dallas, 13350 Dallas Parkway, Dallas, Texas, 75240.