GISD educators invited to Perot Museum-based STEM training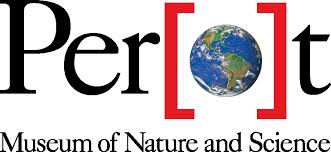 Enhancing their science, technology, engineering and math (STEM) instruction, two Garland ISD teachers were selected to attend the Perot Museum of Nature and Science's Kosmos Energy STEM Teacher Institute this summer, an opportunity approximately 130 local teachers received. O'Banion Middle School's Nikki Bibb and Lakeview Centennial High School's Chris Cuadra represented GISD during the enlightening professional development experience.
A $450,000 Kosmos Energy grant enabled the Perot to provide the innovative training, which aims to equip K-12 educators with the tools and skills needed to ignite student enthusiasm for science. Area teachers had to submit an application to be considered for the exciting opportunity.
"I applied to the program because I am interested and fascinated with STEM and how it encompasses every part of our lives," Bibb explained. "The program is in its beginning steps right now, and in my opinion, is the start of something amazing. We had a four-day training where we met every day and took Texas Essential Knowledge and Skills (TEKS) standards to create 5E lessons that held all four STEM categories in them."
In addition to their summer training, educators accepted into the program will continue their professional development throughout 2015-16.
"The Kosmos Energy STEM Teacher Institute is going to provide teachers with access to wonderful instruction, year-round mentoring and resources that will boost their skills and help them change students' perceptions of STEM subjects," stated Colleen Walker, Eugene McDermott CEO of the Perot, in a press release. "This extraordinary gift from Kosmos Energy will have long-lasting effects that will change the lives—and future careers—of both teachers and young people."
Bibb is already looking forward to those changes occurring in her classroom.
"I am excited to be implementing STEM into my classes this year," she said. "I think my students' critical thinking abilities will greatly improve. I also believe my colleagues will see the success my students are showing and it will spread like wildfire."
Information provided by Garland ISD.