GISD names new chief financial officer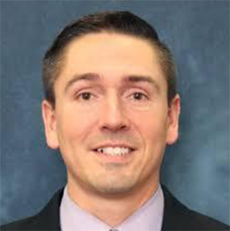 Garland ISD Trustees named Brent Ringo, Ed.D., as the district's new chief financial officer at the Jan. 23 regular board meeting. Dr. Ringo replaces interim chief financial officer Deborah Cabrera.
Dr. Ringo has had highly successful experiences leading business and financial operations in public education, having served in Highland Park ISD as assistant superintendent for business services and in Allen ISD, where he was the executive director of finance. Under Dr. Ringo's leadership, his department in Allen ISD was awarded the Certificate of Achievement for Excellence in Financial Reporting by the Government Finance Officers Association of the United States.
Dr. Ringo's resume also includes an education background with administrative, classroom and coaching experience. He was a math teacher and coach at Vista Ridge High school in Leander ISD, taught algebra and geometry at Rowlett High School in Garland ISD, was an assistant and an associate principal at Wylie High School and was principal at Royse City High School before entering into school finance.
Dr. Ringo earned his Doctor of Education in Educational Administration from Texas A&M – Commerce and his Master of Education in Educational Administration from Texas State University. He attended The United States Military Academy at West Point and the University of Texas at Austin, where he earned a Bachelor of Business Administration degree. Dr. Ringo also holds certifications as an Investment Officer and Superintendent.
"Dr. Ringo is an outstanding fit for Garland ISD and was chosen from a very strong applicant pool," said Dr. Ricardo López, Garland ISD Superintendent. "I am pleased that we have been able to attract someone of his caliber, with the combination of successful and effective financial and educational experiences, which is unique in this job role. Dr. Ringo's expertise and prudent financial stewardship will benefit us as we continue to focus on providing a world-class educational experience for all students across the district."
Information and photo provided by Garland ISD.