GISD board recognizes student accomplishments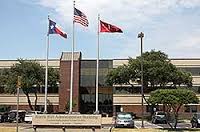 Several students were recognized for extraordinary accomplishments at the Feb. 28 and March 7 Garland ISD Board of Trustees meetings.
Two student athletes, Summer Brooks from Garland High School and Leila Atumah from North Garland High School, broke existing swim team records.
Summer broke a 15-year-old Garland High School record when she completed the 100-meter breast stroke competition with a time of one minute, 14 seconds. The senior has been on the swim team throughout high school and is currently the team captain. She will be coaching a local swimming club this summer and in the fall will attend Texas Woman's University to study physical therapy.
Leila Atumah, North Garland High School sophomore, broke a 34-year-old record by completing the 100-meter back stroke in one minute, two seconds. Leila was also named First Team All-District as well as regional finalist. She is ranked in the top 10 percent of her class and is working on her gold award in Girl Scouts. Leila also participates year-round in club swimming.
Garland ISD DECA students who will compete at the upcoming international career development conference were also recognized. Forty-four Garland ISD students competed against 3,500 students at the state contest.
Nadia Andu from Rowlett High School and Nate Castro from Lakeview Centennial High School won in their categories and Oscar Ortiz from Naaman Forest High School qualified as an alternate.
Nadia will compete in the quick service restaurant management category. Nate will compete in the principals of hospitality and tourism category. Oscar's category is retail merchandising.
The board also recognized students from the Garland ISD Future Teacher internship program who are advancing past the state level. Kayla Bailey and Nicole Teal from Sachse High School, along with Ilsa Pineda from North Garland High School, will compete at the Educators Rising National Conference this summer. Kayla and Nicole qualified in the impromptu lesson planning category.
Tiobsta Ayele was recognized by the board for winning the GISD 2017 Spelling Bee Championship. She is a seventh-grader at Jackson Technology Center for Math and Science. She then placed No. 17 in the county-wide competition.
The board also recognized Julia Yost who won the Ford Motor Company's Girls' Fast Track Races Derby. A fifth-grader at Armstrong Elementary School, Julia competed against approximately 200 Girl Scouts in October. She was then invited to compete for Texas on national television where she won that competition, received a trophy and a scholarship check.