Ten GISD students named Dell Scholar semifinalists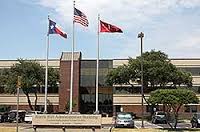 Ten Garland ISD AVID students are vying for a chance to receive $20,000, a laptop and ongoing educational support. The high school students were recently named Dell Scholar semifinalists due to their academic rigor, ambition and perseverance.
"We are excited to announce that we have 10 seniors who have been designated Dell Scholar semifinalists," said GISD AVID Secondary Coordinator Jean Greenidge. "The Dell Scholars Program receives thousands of applications each year. They narrow down the semifinalists to approximately 500, and from that point 300 are actually awarded. We would like to thank the AVID teachers and congratulate them for their hard work and for helping their students achieve this accomplishment."
The program is an initiative of the Michael & Susan Dell Foundation, which has gifted more than $60 million to highly motivated, underprivileged high school students since 2004. The Dell Scholar Program considers students who are enrolled in an approved college readiness program, hold a minimum 2.4 GPA, demonstrate a need for financial assistance and will enroll as a full-time college student in the fall.
"Dell Scholars are students who demonstrate their desire and ability to overcome barriers and to achieve their goals," the program's website states. "These scholars serve as positive role models and change the trajectories for their families, friends and communities."
Dell Scholars will be named April 10. The following Garland ISD students are in the running to earn the esteemed title.
Name withheld – North Garland High School
Hector Cazares – Garland High School
Name withheld – Garland High School
Carolina Menchaca – Sachse High School
Kevin Plascencia – North Garland High School
Karmen Ramirez – North Garland High School
Miriam Ramos – South Garland High School
Name withheld – North Garland High School
Amberlyn Torres – Garland High School
Bryan Velarde – North Garland High School
Information provided by Garland ISD.