Music teachers host Spring Festival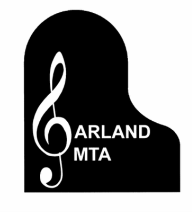 On Saturday, April 22 Garland Music Teachers Association hosted a Spring Piano Festival at the First United Methodist Church of Garland. Approximately 160 piano students played solos and/or duets for judges. This year, each student played compositions from either the contemporary and/or classical era or both. The GMTA teachers who entered students are:  Karen Young, Genie Hughes, Joy Pagaduan, Laura Beeman, Bev Panasik, Lynda Nicholson, Beverly Ryan, Carol Sharp, Joyce Clark, Jennifer Powell, and Michele McDonald.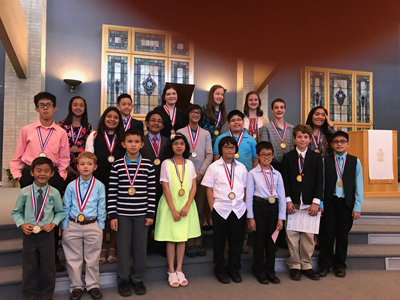 Over 100 students earned a Superior+ rating at the festival. This rating qualified these students to play in one of the four honors recitals that were held on Sunday, April 23 at First Presbyterian Church and First Baptist Church of Garland.  After performing, each student was presented a special medal by his or her piano teacher.
Every year, GMTA hosts a recital series, a hymn festival, a Christmas play-a-thon at a local department store, a jazz/pop festival, a Sonata/Sonatina festival and a spring festival. In addition, a senior musician of the year is chosen by audition each May and is and presented a scholarship for further music studies.
Students are also given the opportunity through Student Affiliate, a program of the Texas Music Teachers Association sponsored locally by GMTA, to participate in fall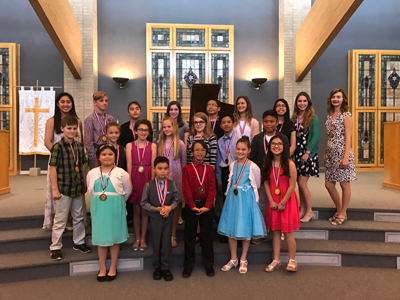 and spring state theory exams, original composition contests, publication competition, World of Music History study and testing, and a performance contest for students in grades seven and above. Finally, students may also participate in one of the three ensembles that will represent Garland Music Teachers Association at the Texas Music Teachers Association Convention in June. This year, Karen Young will direct the elementary ensemble, and Joy Pagaduan will direct the Intermediate and high school ensembles.
For more information about GMTA or to find out how to find a teacher who belongs to GMTA, visit  www.garlandmta.org