GPD identifies suspect in Jay Torres murder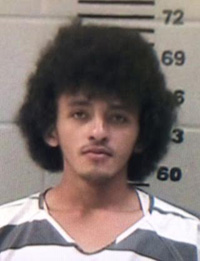 Garland Police Department homicide detectives have identified the suspect in the murder of Jacinto Torres Hernandez (also known as "Jay Torres"). The 23-year-old suspect's name is Anibal Edilfredo Chirino Mejia of Garland.
Garland police officers discovered Torres' body Monday, June 13, and after determining that he died from a gunshot wound, a murder investigation began.
Investigators believe that the death occurred June 10.
Garland homicide detectives began coordinating with other local, state and federal agencies investigating all aspects of the life of the murder victim. During the investigation detectives had the opportunity to analyze Torres' phone. From this analysis, police investigators were able to ascertain with whom he had been communicating before his death. The investigation further revealed that Torres had lawsuits filed against him in connection to purchasing houses.
Additionally, it was discovered that Mejia had intentions to file a lawsuit against Torres and further investigation of Mejia led detectives to believe that he ha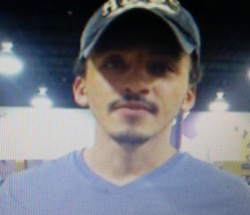 d committed the murder.
A murder warrant has been issued for the arrest of Mejia and Garland homicide detectives are working in conjunction with U.S. Marshalls in an effort to find and arrest him.
The Garland Police Department is asking anyone who has any information regarding the whereabouts of Anibal Edilfredo Chirino Mejia to contact the department by calling 972-485-4840.
Tips may also be submitted anonymously to Garland Crime Stoppers. Anyone with information should call 972-272-8477 (TIPS) or visit www.garlandcrimestoppers.org.
A reward of up to $5,000 has been offered by Garland Crimes Stoppers for information leading to the arrest or grand jury indictment of Mejia.