Murder suspected in death of 28-year-old man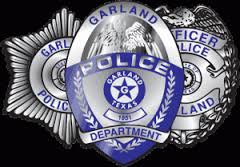 March 26, at approximately 12:30 a.m., Garland police officers and paramedics responded to the report of a man unconscious in the 300 block of West Carolyn Dr.  Upon arrival officers observed a 28- year-old male who was bleeding lying on the ground in front of a residence. The male was transported to a local hospital where he was later pronounced dead.  It is uncertain what caused his death at this time and the Garland Police Department is investigating his death as a murder and is working with the Dallas County Medical Examiner's Office to determine the cause of death.
The man has been identified as Joshua Dennis of Garland.
This is an ongoing investigation and anyone with any information about the death of Dennis is asked to contact the Garland Police Department at 972-485-4840.
Tips can also be submitted anonymously to Garland Crime Stoppers at 972-272-8477 or online at garlandcrimestoppers.org.
About Garland Crime Stoppers: Crime Stoppers encourages members of the community to assist local law enforcement agencies in the fight against crime by overcoming the two key elements that inhibit community involvement: fear and apathy. Crime Stoppers provides a telephone number and Web Tips to encourage citizens in the community to volunteer vital information helpful to law enforcement agencies to fight against crime. Callers can remain anonymous and are eligible to receive a cash reward if the information given leads to an arrest or grand jury indictment of a felony offender. Crime Stoppers relies on volunteer Directors and tax deductible contributions from the public in order to operate the administration of the program.