Officer involved shooting two men arrested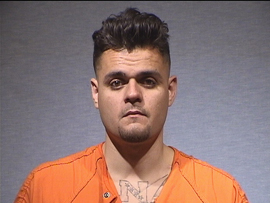 Saturday, Oct. 29, shortly before 10:30 p.m., the Garland Police Department responded to several reports of shots being fired in the 500 block of West Avenue F.  When officers arrived they were directed by witnesses to the residence from where the shots were being fired.
Responding officers observed a male subject, later identified as 25-year-old Omero Lopez of Garland, loading a handgun in the backyard of the residence.  Another male subject, later identified as 17-year-old Antonio Mendez-Villatoro of Dallas, was observed to shoot a gun several times.
Officers contacted several male subjects at the location. During the encounter an officer fired one round at one of the suspects but did not strike anyone. No one was injured.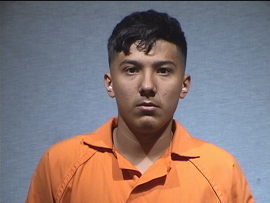 The officer who fired his weapon is identified as M. J. Mallison who is a 16-year veteran with the Garland Police Department.  Mallison has been placed on paid administrative leave in accordance with normal department procedures.
Garland Investigators discovered that Lopez was a convicted felon and is being charged with Unlawful Possession of Firearm by Felon.  The investigation revealed that Lopez also discharged a firearm.  Lopez and Mendez-Villatoro are both being charged with Discharging a Firearm in Certain Municipalities.
This is an ongoing investigation.