GSM schedules auditions for 2017 season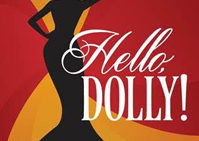 Garland Summer Musicals is scheduling auditions for the 2017 season featuring the Mel Brooks musical The Producers (June 16-25) and the Broadway and film classic Hello, Dolly! (July 21-30).
Principle auditions for The Producers and Hello, Dolly! are Saturday, March 25, 9:30 a.m. to 10:30 p.m. Dance call (ages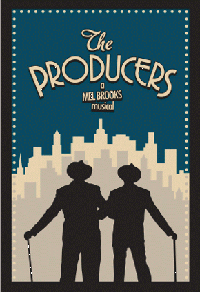 15 and up) will be held on Sunday, March 26, 1 p.m. to 5 p.m. with sign-in and warm-up at 12:30 p.m.
If you're interested in auditioning for Ensemble, attend only the Dance Call on Sunday, March 26, 1 p.m. to 5 p.m. Bring sheet music for two songs, tap and jazz shoes as well as a headshot and resume.
Auditions are by appointment only. A headshot and resume are required for each production. To schedule your audition and/or dance call appointment, call the Granville Arts Center Box Office at 972-205-2790, open Monday through Friday, 10 a.m.-4 p.m.
Auditions will be held at the Granville Arts Center – Brownlee Auditorium located at 300 N. Fifth Street in downtown Garland.
The Producers
June 16, 17 and 23, 24- 8
p.m. June 18 and 25 – 2:30 p.m. – The Producers sets the standard for modern, outrageous, in-your-face humor. It is a truly "boffo" hit, winning a record twelve Tony Awards and wowing capacity crowds night after night. The plot is simple: a down-on-his-luck Broadway producer and his mild-mannered accountant come up with a scheme to produce the most notorious flop in history, thereby bilking their backers (all "little old ladies") out of millions of dollars. Only one thing goes awry: the show is a smash hit! "The Producers" may contain material not suitable for young audiences.
Hello, Dolly!
July 21, 22 and 28, 29 – 8 p.m. July 23 and 30 – 2:30 p.m. – HELLO, DOLLY! the blockbuster Broadway hit, bursts with humor, romance, high-energy dancing and some of the greatest songs in musical theater history. The romantic and comic exploits of Dolly Gallagher-Levi, turn-of-the-century matchmaker and "woman who arranges things," are certain to thrill and entertain audiences again and again. The show's memorable songs include "Put On Your Sunday Clothes," "Ribbons Down My Back," "Before the Parade Passes By," "Hello, Dolly!," "Elegance," and "It Only Takes a Moment."