GSM's 'Hello Dolly!' is a must-see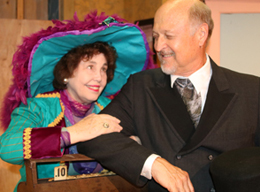 Garland Summer Musicals has another huge success with its production of "Hello Dolly!" Directed by Buff Shurr, the production is stunning from beginning to end. The actors are extraordinarily talented and the music is superb. Some of the most memorable songs from the show include Before the Parade Passes By, Ribbons Down My Back, Hello, Dolly!, Elegance and It Only Takes a Moment.
Choreographer Kelly McCain hit it out of the park with the numbers in Act II in the Harmonia Gardens Restaurant.
Patty Granville and James Williams were brilliant in the roles of Dolly Gallagher Levi and Horace Vandergelder. The same can be said of Preston Page and Lucy Shea as Cornelius Hackl and Irene Malloy as well as Ethan Mullins as Barnaby Tucker and Caitlin Jones as Minnie Fay. The remainder of the cast also consisted of talented actors, singers and dancers.
"Hello Dolly!" is filled with humor and romance as Dolly, a matchmaker and self-proclaimed "woman who arranges things," schemes to marry Horace Vandergelder, who is known as a "half-a-millionaire."
"Hello Dolly!" first hit the stage in 1964 and won 10 Tony Awards, including Best Musical, in its debut year. Music and lyrics are by Jerry Herman, book is by Michael Stewart and it is based on the play "The Matchmaker" by Thornton Wilder. It is a favorite of many theater enthusiasts that has withstood the test of time.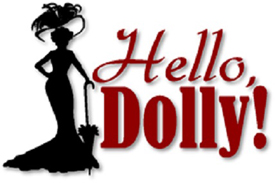 Don't miss this show! There are only three performances left – July 28 and July 29 at 8 p.m. and July 30 at 2:30 p.m.
All performances are held in the Brownlee Auditorium of the Granville Arts Center located at 300 North Fifth Street in downtown Garland.
Tickets, which are $27-$33, are available in person at the Granville Arts Center Box Office, open 10 a.m. – 4 p.m. Monday – Friday and two hours before each performance. Tickets can also be purchased by calling 972-205-2790 or visiting www.GarlandArtsBoxOffice.com. MasterCard, Visa, Discover and American Express are accepted.