GSO features pianists Robert McDonald, Alex McDonald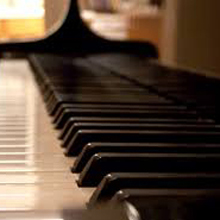 Garland Symphony Orchestra will continue its 2016-17 season March 17 at 8 p.m. at the Granville Arts Center, 300 North Fifth Street in downtown Garland.
This season is "Symphony Goes Wild!" Composers have always taken inspiration from nature, so it is no surprise that many have picked up their pens to give us musical depictions of the fascinating creatures with whom we share the planet. Throughout the 2016-17 season, the talented musicians of the Garland Symphony Orchestra will offer our audience the most delightful and entertaining of these philharmonic fauna, from the smallest (Shostakovich's gadfly) to the largest (Saint-Saëns' elephants). Our musical zoo will include bears (Haydn and Bartók), horses (Auber), penguins (Scott), and even a cow (Milhaud). A few mythical animals will come to musical life as well, including Stravinsky's Firebird and Debussy's Faun. It's a symphonic safari not to be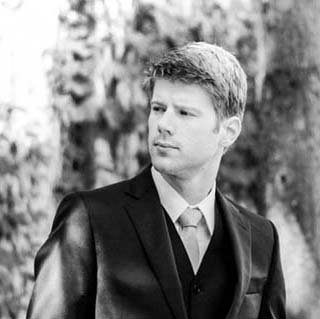 missed!
The McDonald brothers will perform "Carnival of the Animals" with GSO, as well as the 12th Movie Scores Quiz!
Since his orchestral debut at age 11, pianist Alex McDonald has soloed with the Orquesta Sinfónica del Estado de Mexico, the Louisiana Philharmonic, the Fort Worth Symphony Orchestra and the Utah Symphony Orchestra, among others. He has performed across the United States as well as in Israel, Mexico, Canada, Japan, and South Korea; additionally, he has been a featured performer on PBS, WRR (Dallas/Ft. Worth), KUHA and KUHF (Houston), NPR, and WQXR (New York City). Awards and fellowships include second prize at the 2007 New Orleans International Piano Competition and second prize at the 2001 Gina Bachauer International Young Artist Piano Competition. In 2008, he was named a Harvey Fellow by the Mustard Seed Foundation. In 2013, he was a competitor in the Van Cliburn Competition.
Dr. McDonald has taught at Texas Woman's University, Richland College as well as at the Julliard School. His private piano students have been admitted to Juilliard, Eastman and New England Conservatory and have performed at Carnegie's Weill Hall and on WRR.
Robert McDonald received his formal musical training at the Eastman School of Music and the University of Texas at Austin, studying with Dr. Doug Humpherys and Anton Nel respectively.  He has spent his summers at the Banff Summer Keyboard Master Classes and the Aspen Music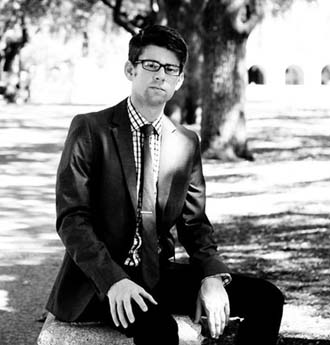 Festival and School.
Robert is a strong advocate of multiple forms of classical keyboard performance, including solo repertoire ranging from Bach to Messiaen, chamber music, vocal collaborating and new works.  He recently gave the Texas premiere of Zack Stanton's Concerto for Piano and Wind Ensemble (2012) with the UT Wind Symphony. Robert has performed in recent master classes with John Perry, Menahem Pressler, John O'Conor and Pulitzer-prize winning composer Caroline Shaw.
GSO credits its Music Director, Robert Carter Austin, for its continued outstanding and diverse orchestral programming. Maestro Austin's background encompasses over 30 years of professional music experience and includes degrees from MIT, Cambridge University and Stanford University. Maestro Austin's musical experience includes conducting performances in countries including: Korea, Ukraine, Canada, Italy, Spain, China, Germany, Mexico, Bulgaria, Ecuador, Philippines, Guatemala, Dominican Republic and the United States.
Individual and season tickets are available by calling 972-926-0611, faxing 972-926-0811, or emailing info@garlandsymphony.org.  Group discounts available; call 972-926-0611.
For more information visit www.garlandsymphony.org.