Harmony students receive Questbridge College Match Scholarships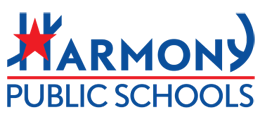 Harmony School of Innovation – Garland is proud to announce two Questbridge Scholars! Hala L. and Abdi W. received full scholarships, Hala to Princeton University where she plans to major in Neuroscience and English. Abdi's scholarship is to Tufts University and he plans to major in Biomedical Engineering and Medical Informatics.
Questbridge is a college and application process that helps academically outstanding low-income high school seniors gain admission and full four-year scholarships to 39 of the nation's most selective colleges and universities. Questbridge partners with many Ivy League universities including but not limited to Yale University, CalTech, Rice University, MIT and Columbia University, among many more.
About Harm

ony Public Schools: Harmony Public Schools are 48 high performing K­12 college preparatory charter schools throughout Texas. Harmony blends the highest standards and expectations, with a rigorous math­ and science ­centered curriculum and dedicated and engaged teachers and families to cultivate excellence and prepare students to succeed in college, careers and life. At Harmony Public Schools, we believe every child can succeed, and we are committed to helping them realize their full potential.
To learn more about Harmony Public Schools and our 48 campuses across Texas, please visit: www.harmonytx.org, and follow us on Twitter at @HarmonyEdu and 'Like' us on Facebook: www.facebook.com/HarmonyTexas.